Polygon Daily Open Thread - Thu July 3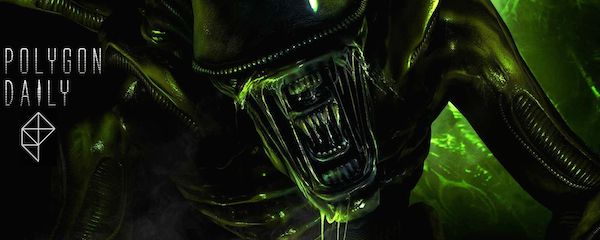 Be afraid of Aliens: Colonial Marines. It's a bad game.
Welcome to Polygon Daily. What is this thread you ask? It's your daily Community Off-Topic thread where you're given the floor to talk about anything that's caught your eye over the past 24 hours. Just be sure to stick to the Polygon Community Guidelines, and we'll be golden folks.
The future of Assassin's Creed will be carved out by Ubisoft Quebec by Emily Gera
Hearthstone tournament organizers say gender division was not intended to be sexist by Tracey Lien
Previously male-only Hearthstone competition now open to all genders by Jenna Pitcher
World of Tanks: Xbox 360 Edition retail version begins rolling out Aug. 12 by Jenna Pitcher
What's changing in Battlefield Hardline based on the game's first beta by Dave Tach
Bethesda vice president to open PAX Australia with storytime keynote by Jenna Pitcher
Fnatic will play with Era during The International Dota 2 tournament by Alexa Ray Corriea
Amazon refusing to settle with FTC over in-app purchases made by children by Alexa Ray Corriea
Minecraft now has bunnies, including one from Monty Python and the Holy Grail by Brian Crecente
Super Time Force Ultra is coming to Steam this summer with new features by Dave Tach
What it feels like to launch an indie hit by Chris Plante
Anime, Cartoons, Comics! Plight Vol. 2, No. 13: In Search of a Band,... by Woady
Pokémon Discussions: Springing forward by glenngunnerzero
What do you do when you can name something by Turobot
Polygon's policy on criticism of it's own content and bans. by HustleBones
Polygon Daily Open Thread - Wed July 12 by Polynauts
Will the digital download revolution kill the 'I'll buy it when the... by Dayvie
Welcome to another photography series. This time I will touch one of the most prominent thing in the island of Java, and it's farming. Paddy farming to be exact. I'm not responsible for the inevitable Paddy Stardust jokes

Ah rice, We Asians just crazy about it. Some of us even can't live a day without it. If you fly over Java island you will see that paddy fields are EVERYWHERE. Java island is probably the provider for most rice all over Indonesia.

Thanks to better seeds and tropical weather Indonesia can harvest rice 2-4 times a year.

Even electrical poles can be build on the paddy fields.

Rural areas truly relied on farming. And I say that's the beauty of it. Green, green everywhere.

Gigawings | 8 Recommends
And that's it for today Polynauts. Tune in tomorrow for more Polygon Daily news updates. If you're looking to create a header like the one used up top, then check out the Polygon Daily header thread.
And remember however to subscribe to our @Polygon Twitter feed for all breaking news, and @Polynauts for community updates throughout the day.