Where do you cross the line with video game expenses?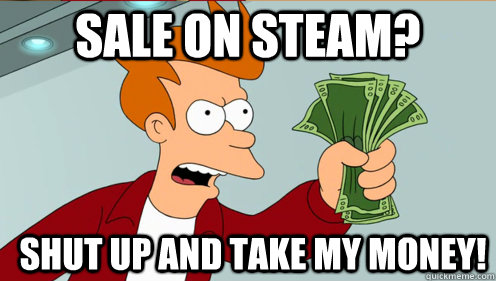 I've noticed a little trend over the past couple of months that seems to be wide spread amongst gamers as a whole. A new game, new sale, new must-have-it-now-sort-of-something has been released and we have to have it now. I suppose I should start off with explaining my personal point of view and see where you guys stand on it. I own a PS3, a decent gaming computer, and have access to my roommate's Xbox 360. For the past six months or so I've rekindled my involvement with video games since the Nintendo 64 days and have branched out with different titles here and there. It's a pretty wide area to cover so I've been trying to pace myself accordingly and so I've quickly been reminded how expensive our hobby is. Most console/PC games release in the $50-$60 range (though I know coupons/price drops are not far behind or hard to find depending on titles), consoles/gaming rigs themselves, controllers, online services (Xbox Live, PSN +), downloadable content, and all the bells and whistles can definitely put a hurting on one's wallet before you know it. Anyways, with all this catching up I find myself occasionally purchasing games I have no right purchasing and it goes into a pile I'm sure you're all familiar with called a "backlog". An accumulation of video games that for the time being, are just going to hang out collecting virtual or physical dust until we get to around them.
But why? Why do we need to have a backlog? Why do we feel the need to spend the money on something we won't get to yet? I don't stockpile toothpaste (though if that's your thing I promise I'm not judging you, dental health IS important) and video games aren't exactly in short supply anywhere. Is it the impulse to buy something? The feeling of acquiring something new or knowing that you got a deal on a game you know you'll want to play eventually? We all know that individual price drops, sales, bundles, and whatever else are inevitable...so why?
I'm guilty of it too.I've been looking forward to Portal 2 for the longest time and someone was generous enough to even GIFT it to me...I'm ashamed to say I haven't made it past the intro but just a few days ago I purchased Dark Souls on a console I don't even technically own for $12 and I need to renew my Gold account as well...that's another $20. Sure, in the long run $12-$40 won't ruin me as I have a full time job in my career path that I'm in no danger of losing but I know many of you are spending a lot more than that. Often.
So, Dark Souls and my slight addiction to Halo 4 will hold me over for quite sometime. Beyond that I have plenty of Steam games to get around to and a few on my PS3 that some friends let me borrow. I'll be tempted to buy more games and I may falter here and there but ultimately I'll be keeping my budget tight. In fact, if it weren't for the community talking about Dark Souls together so much I'm sure I would've skipped it all together so there you go kids, I've fallen to peer pressure. That, to me, seems to be my kyrptonite. I find myself buying games to play with other members of the community or if something is highly recommended which happens a lot as well.
I support myself and am financially independent so I do keep a tight grip on where my money goes but I understand not everyone has to be or chooses to be so tight with their income. Where do you guys & gals draw the line? What drives you to purchase a game even though you know you have plenty on your plate as it is?
By no means am I writing this to judge anyone's spending habits. I'm honestly just curious to know when some of you think it's okay to buy a game and when it's not.
Thanks for your time! :)