BreadKnight
joined Oct 20, 2012
last login Mar 10, 2014
posts 19
comments 4561
You can put me down as a Sony Fanboy if you want(Which lets be frank here, I am) But I do so love to play every consoles games.
Also I love Spider-Man, like a lot, like it's my favorite thing ever so.....yeah.
Recent Activity
"Wanna shoot me in the face and see if i wake up tomorrow?"
Comment
2 replies
Recommended (1)
I've been playing video games, mostly Donkey Kong. Some other stuff like Katamari Forever and Devil May Cry HD collection(The first game has aged hideously) Splinter Cell Blacklist is pretty cool even if the new VA for same fisher is hideously bad.
Yup.
Things I've been reading: Pretty much anything Marvel is putting out, from the best(Ms Marvel, Loki Agent of Asgard, The Punisher, Black Widow) to the good(New Warriors, She Hulk, Wolverine and the X-Men,Miracleman) to the bad(Wolverine, Origin II) and the worst comic I've read in at least two years(X-Force)

Not Marvel things: A lot of Hellboy trades, Scooby Doo Team Up(is best thing) Batman, Mike Allerds Madman.(is surrealist thing)

Things I've been watching: Uh…..not much actually….pretty much just some Pokemon on Netflix and Space Dandy
I actually really like Space Dandy. It's hilarious and it can pack an emotional punch when it wants to.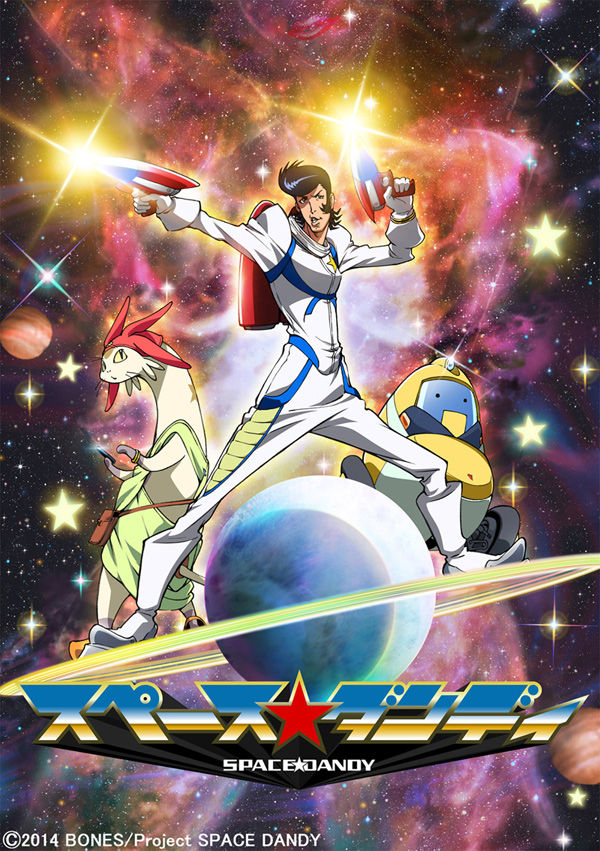 Also it has a dandy guy in space.
I'm learning this for the first time.
Comment
2 replies
Recommended (3)
I take so many issues with what you wrote about Ms Marvel
Zoe Summer is the only classmate that's painted in a negative light regarding Kamalas culture and she isn't portrayed as a racist on purpose, just a dimwitted "Nice to be mean" girl who has no idea what she's talking about when she thinks she knows a lot. And implying a high school party would pick and choose who they hand out spiked orange juice to.
Kamalas family isn't "Super Muslim" her brother is, and her father is giving him shit for using it as an excuse instead of a culture, notice her father mentions he works at a bank to support them despite it seemingly being considered wrong in their culture, he cares about both his family and his religion and is willing to compromise his beliefs with practicality.
"Sleep Mist" was the terrigan bomb detonation, Kamala and possibly her family carry Inhuman genes that were activated by the terrigan mists spreading over the planet after the events of Ifinity/Inhumanity (To be fair if you didn't know this at all it could be confusing)
Her Muslim background is hallucinated during Terrigennis and fused with her love of the Avengers(presented btw as a absolutely gorgeous blend of the Avengers and classical religious artwork) because it represents that she simultaneously wants to stay loyal to her family and her culture but also desires new experiences and feels tied down by what she sees as oppression(she's 16, everything is oppression)
Her friend from the minimart is Bruno(clearly a main character), he obviously cares about Kamala as more than a friend but doesn't know the right way to approach her because of her family and their culture. Nakia/Kiki is not her sister she's her friend, probably a longtime one with the information we're given.
This #1 was nothing but A-Game