Fuzunga
joined Oct 25, 2012
last login Jul 28, 2014
posts 18
comments 1856
I'm pretty easy to identify. Any Fuzunga you see is me. You'll usually find the fire-breathing bear.
I'm a gamer and lover of all things animated. Currently watching: Adventure Time, Gravity Falls, My Little Pony, Steven Universe, Wander over Yonder, The Legend of Korra. RIP, Motorcity and Young Justice.
Recent Activity
Comment
1 reply
Recommended (1)
Ariel Hirsch is Alex Hirsch's twin sister and the inspiration for Mabel.
I remember when limited editions of games came with making-of DVDs. I really enjoyed those, so it's nice to see one included here!
Here's something was was woefully underreported:
August 12! Preorder now.
Kristen Schaal and Ariel Hirsch. It's the meeting of the Mables!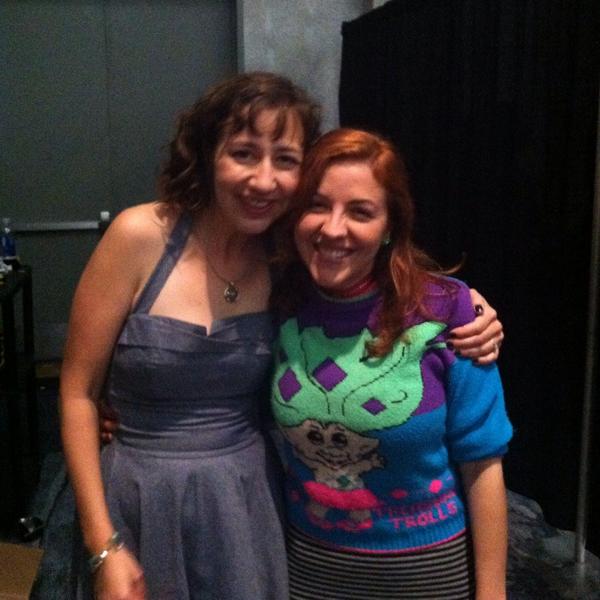 The best part is her sweater, of course.
Comment
2 replies
Recommended (2)
My Mako.
Look at this figurine! Like, holy crap!
Custom made, unfortunately, and not for sale.
Comment
2 replies
Recommended (3)
Is it possible to get less than gold tier? It's never happened to me, no matter how little I contribute.
I was playing Destiny on Xbox 360 with my friend yesterday. It does not run nearly as well as the PS4 version. Also, I think it looks like butts now that I've been spoiled with something better.
I'm not sure she's using proper bending technique with all her attacks, but the game looks fun anyway!
Wut
Comment
1 reply
Recommended (1)
Earthbenders being able to heat up the earth to molten temperatures makes way more sense to me than a firebending being able to generate lightning. If we can accept that, then why is lavabending strange? I agree that it's equivalent to waterbenders creating ice or steam.
Last time it'll ever be on TV and I forgot to watch it. Welp… :/
It would be more neat with Edgar Wright.
I'm staring to feel like it would benefit Vox to make a separate Comics/Cartoon/Anime website. It's bound to happen eventually, right?
That is not what I thought you meant by design. I thought you meant game design. Too bad, seeing as I can't art no matter how hard I try.
Could have sworn that I made a joke here earlier about them opening a real life Eve's Garden. I guess it was on another website.
Anyway, my money is on a remake for current gen if they're teasing a game release. I get the Apple thing everyone has picked up on, but isn't he already a Mac version? iOS just doesn't make sense to me, but you never know.
Comment
1 reply
Recommended (2)
I'm pretty sure he was referring to Halo 2.
Just how many playable characters will there be? Don't play Dynasty Warriors so I don't know what to expect.
I don't understand. If they don't want the show, then why did they make it? And on top of that, why would they order more episodes before the first season was even completed? Nothing about this makes any sense.
Comment
2 replies
Recommended (1)
OH MY GOOOOOOOOOD
It was like extreme happiness one minute and extreme sadness the next.
There is a patch, but it's only 32MB.
Sure, I'll join! Playing on PS4 as Fuzunga. And on Bungie.net as Fuzunga. I'm Fuzunga everywhere.