Matieo
joined Oct 25, 2012
last login May 21, 2013
posts 2
comments 442
Denizen of Clock Town in search of Rapture.
Recent Activity
This is just wrong though.
You're not about to cry, are you? Holy shit, some of you guys recently. It's okay to agree to disagree.
Pretty sure a friend of mine on the west coast was playing Dead Space 3 at midnight. I've also seen other games ready to download after midnight, MDT.
Props for mentioning Call of Duty 4 Modern Warfare.
Considering I bought the Limited Edition HD Collection in 2011 for $79.99, yeah. And like someone else had said, it makes a great gift for a friend that, only God would know why, hasn't played through the series yet. I mean, it's 2013, check yo self.
That it is. It never quite feels like it, though, does it.
They probably ran out of money… before realizing they weren't going to make any money.
Comment
4 replies
Recommended (2)
Here's a few that I think will probably be just as big:
Beyond: Two Souls, and Metal Gear Solid V: The Phantom Pain. The potential is also there for multi-platform titles: Grand Theft Auto V, and Destiny. Honestly, though, MGSV is the big one.
And I can guarantee you Tales of Xillia will be a bigger title for the JRPG community. For what it's worth, considering the reputation it's garnered.
No way, man. Too many games still on their way!
The two did say we'll hear more about The Last of Us multiplayer soon
Who else is down for multiplayer, if it's any good?
It sold more than 530,000 units in the U.S. since its launch on March 24.
Sure that's not world wide? Great number. Glad to hear it, too, as Luigi's Mansion 2 is probably my favourite handheld action-adventure game.
Comment
1 reply
Recommended (1)
Why do I get the feeling Polygon's JRPG "experts" and "enthusiasts" make it a habit of criticizing JRPG quintessence. I think Derek Heemsbergen made a more compelling case for Pandora's Tower. Sorry, Megan.
Except ofcourse it did tarnish their relationship prior to the Wii U releasing. EA thought they could get away with jerking Nintendo. But thanks for those VG Chartz sales figures…
I won't deny Nintendo's below average performance so far. IMO, it's expected, regardless of the Wii's success. I wouldn't, though, go as far as making a moot point as you have. The Xbox 360 wasn't anywhere close to outselling the PS2 when it came to those annual sports titles. The simple answer is the disparity in install base between cross-gen hardware; more people at the time owned a PS3 and/or an Xbox 360, instead of a Wii U.
Not to quibble, I also hope Nintendo can shake off the media's relentless goading.
That asterisk being Origin, and Nintendo having done what needed to be done.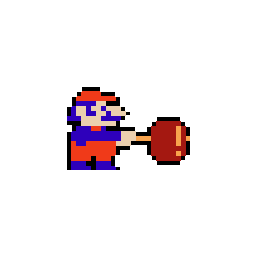 You're under the impression all Youtubers shun embargo and the like?
You don't think it's kinda weird hardly anyone ever talks in-depth about SMT here at Polygon. I dunno. Probably my bad for thinking there'd be more interest and discussion behind the titles.
Don't leave me to make a general SMTIV thread on the forums, now, LulzJager.
Comment
1 reply
Recommended (8)
and Portugal.
In our defence, it's mostly Football Manager.
Trading card games are the devil. Gimme a video game recording service instead, Valve.
Is anyone else seeing an awkward face with the front cameras and cartridge slot?
the new SMT, by far their favorite portable title of the week.
Considering their options, I would have to think so.
What's the point of Google+ exactly?
I have it, because Chrome, Gmail, Youtube, but I haven't really tinkered around with the account beyond that. Is it basically your all-in-one social network thing? like, hey, we can be Twitter, LinkedIn, and all that thumbs up shit in one, guys! except… non of the cool kids are doing it.
I think people are going to be in a world of hurt when they realize games are going to be more taxing than they thought they would be.
Not before the publishers do, my friend.
Comment
2 replies
Recommended (3)
and ordered to complete a high-school equivalence certificate for obstructing a federal investigation
Should be noted he only has a 9th grade education, otherwise…
And your sentence for these crimes which you've been found guilty of… BACK TO SCHOOL!
Too damn funny.
Suda may just have chosen well.