Miku
joined Nov 20, 2013
last login Jul 28, 2014
posts 1
comments 706
Recent Activity
hey're loss of operating income is directly laid at the feet of extremely low hardware and software sales and the costs of manufacturing and launching a console.
Wrong wrong wrong wrong wrong wrong wrong!!!
Last year's operation loss was marginal, and in large part to blame on a large acquisition the company made during the year. The cost of such acquisitions hits the operating income.
Also, funny bit, despite operating income losses, their net income was in the positive, so that whole year, even with losses, did not scratch their bank accounts, it left them with even more money in the bank.
That is why store shelves have zero Kinect 360 games, and why zero game shipped for the Wii Balance Board.
/s
Once an accessory is "optional" it becomes worthless.
Pure myth.
Would not be the first time The Bat plays with Power Armor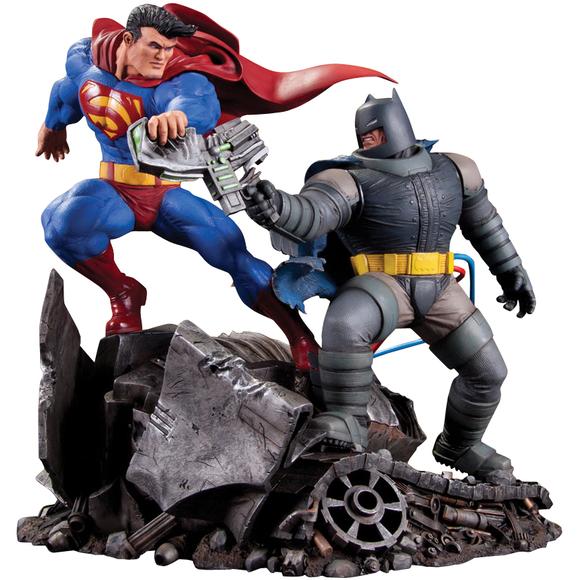 I get a Batman Beyond in his Grumpy Elderly years vibe. Basically a Dark Knight Return take on Batman Beyond.
For future reference: Amazon makes up release dates for confirmed but unannounced games. Always. They eventually change dates and send everyone that preordered an email letting you know the new date. Very often, like with Arkham Knight, the date on the changes is also made up, just pushed back by months or even a full year.
All this garbage is making me consider canceling my preorder and just wait for the inevitable "Game of The Year" edition that will actually ship with everything in a single disk.
Comment
4 replies
Recommended (1)
Wonder if they are getting ready to finally introduce a Wii U that ships without the Gamepad…
I'd buy one in a heartbeat. * Hugs Gold 3DS *
I doubt you would feel the same way if Minecraft forced you into 320×240 resolution.
The shift for 3D was actually very harsh and unlike "pixel art", it did not age well.
Some of the games can actually look nice with a lot of filters and emulator hacks (to run at HD) but most PS1 games look like hell when played on a TV today, especially if you play them on an HDTV.
Almost anything by SquareEnix still looks amazing with an emulator and simply higher resolution.
I thought the fog was originally used to reduce visibility for memory purposes, which is how they managed to create mostly non-static backgrounds.
Soooo many devs back then insisted "the fog is there for atmosphere." It was so damned overused (and always a lie.) I may let it pass only for Silent Hill, though, because they actually used it damned well.
Green lights are rarely permanent in the pre-production stage. It just means a pitch in an office convinced someone to give them time to come up with a more solid presentation.
I don't follow Soccer much, just noticed that is a difference between both covers. The Xbox one still has Adidas on his shirt..
Sorry, but your comment was too wooden to be able to communicate any intended jokes. :)
Not the only branding that changed. They also changed his Adidas logo with a Nike one
Comment
1 reply
Recommended (1)
I could think of a few features that could make it, that would justify it, but they have not shown them yet.
One is the possibility of controlling the game entirely with a Wiimote. Another is multiplayer. While you are controlling the game in the gamepad, someone else may be also assisting with a Wiimote on the TV.
Problem is, in my experience, the DS/3DS have the screens one on top of the other. It is easy to pay attention to both. In the Wii U, if you are paying attention to the gamepad, you are not paying attention to the TV.
If this game cant also be controlled with a Wiimote, then the TV is only serving a role of showcasing your game for others. As much as I want the gamepad to get some more use, I don't really want games I can only play by just looking at the gamepad.
Between salary, benefits and other administrative cost, 500 people can easily cost a company 40 million a year. That does not include rent, utilities, equipment, maintenance for the property (janitors, repairmen) or things like keeping a snack machine stocked up. It's very common for workforce to be half your costs (although that can wildly variate depending on company structure) so I would not be shocked if the company of that size cost some 80 million a year.
If the game has been in production for some good 5 years, we are talking about 400 right there.
Now, it's very likely the first couple of years of development were being done with a much smaller team. Just pulling numbers out of nowhere, I would say between 300 million would have gone to produce the actual game. The other 200 million likely been sunk on marketing (marketing for a game like this is EXPENSIVE.)