MtlAngelus
joined Oct 25, 2012
last login Jul 25, 2014
posts 2
comments 2781
Recent Activity
Apparently, enabling the 30fps lock on The Last of Us Remastered also gives you better looking shadows. Which is nice I suppose, that they're bothering to use the extra freed resources on something.
I'm still worried about how stable the game will be when unlocked tho.
I'd say it's better waiting for it to be featured on PS+. I haven't really played it. Started it a couple of times, and both times I just couldn't get myself to keep playing very long. :/
Comment
2 replies
Recommended (3)
Such power.
Comment
1 reply
Recommended (2)
Except the beta is running at different resolutions. If the video was recorded externally(neither console's gameplay recording feature is good enough for analyzing quality, much less for doing comparisons) and the video player wasn't terrible, you'd be able to see the difference. You can't see it here, because the video is a blurry, compressed mess.
I could make a sketch of what I think that scene looked like, but I don't think I would be allowed to post it here. :p
This is silly. Whatever issues Xbox Live, PSN and Steam have had over the years, the benefits to having these services vastly outweigh them.
Hey, the Steam Controller now has an analog stick, apparently.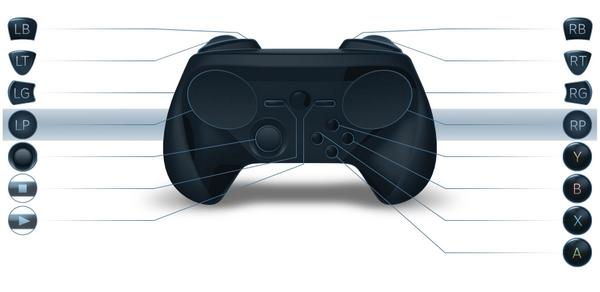 Comment
2 replies
Recommended (1)
Finished Shovel Knight yesterday. Really fun game. Was expecting it to be a bit longer, but on the whole I feel I got my money's worth. 9 7.5/10, would play again.
Also the ending was adorable.
That's what you think it means, but it's not actually what it means. Closed Beta only implies it's restricted to a select group of people, it doesn't have anything to do with whether there's an NDA involved or not. Open Beta implies it's open to the public.
Comment
1 reply
Recommended (1)
You must not like many things, I take it?
That comparison makes no sense. He's also not blaming DRM for piracy, rather saying that DRM doesn't actually prevent it and that the best strategy against piracy is offering a good service rather than making the experience worse for your paying customers.
Comment
3 replies
Recommended (12)
Sadly I can't hear that quote ever again without thinking about this.
Did you unlock the last secret world? I think you need all stars and stamps up to that point to unlock it.
Beat SM3DW yesterday. Lost over 40 lives on the last level. :p
Mostly because I was trying to beat it speedrun style without powerups(although I was using Rosalina so I could at least extend my jump a bit)
Not 100% completion because you apparently need to beat every world with every character, which is just goddamn silly. But I did get all stars, stamps and golden flags.
The only track that is actually super short is the N64 Rainbow Road remake, they cut the track into three parts, so you're now essentially doing a single lap of it. The other tracks aren't really long, but they feel about normal in length, at least compared to Mario Kart 64. The game could really use a few longer tracks tho.
Awesome! Thanks a lot, man! :D
If it's on PS4, I'll take one. :p
I also couldn't get into it the first time I tried it. Then I was unemployed for a while and really got into it, to the tune of 200+ hours. :p