Oh Gees! Its Bees!
joined Jun 04, 2013
last login Apr 24, 2014
posts 1
comments 620
Just call me Bees.
If you want to contact me or get gamer ID's or whatnot, I have an Email down there.
I'll Probably be happy to talk as long as your not a spambot. :)
Recent Activity
seriously guys. Justice League Begins, The Justice League, The Justice League Rises, Man of Justice League…
anything really, as long as it says Justice League.
Yeah I figured as much. The majority of my DC knowledge comes from watching the Justice League cartoon, so that was the one I went for.
A non-comedic relief flash would be cool too though. :)
Comment
1 reply
Recommended (1)
then we just need Martian Manhunter, Hawkgirl and The Flash (Wally West) and then we'll have the Justice League cartoon cast. plus cyborg, I guess.
also, I would definitely be in favor of John Stewart for the green lantern in a Justice League movie, because I like the Justice League cartoon obviously, and also that would make it clearly not tied to the poorly received Green Lantern movie with Hal.
my thought was that the zipper would almost never fail on both halves at the same time, and so shouldn't shoot off in the first place, but would be attached to one of the sides still.
I actually spent time looking for the button that shot off because I didn't even consider the zipper as the projectile at first.
Comment
4 replies
Recommended (1)
before I had a 1080p screen, I always used the small ones. with the higher resolution, the small ones are too small of targets to bother, so I just use default.
not that I don't use keyboard shortcuts for almost everything, but sometimes i like to click with the mouse.
keyboard shortcut tip of the day, windows key + a number will open the items on your taskbar with numbers increasing left to right.
for instance, Windows Key + 1 opens the one closest to your start menu, Windows + 2 opens the next, and so on.
Bastion is definitely a game I would recommend. the sprites are gorgeous, the music and atmosphere is spot on, and the story is pretty engaging as well. With all that layered on solid mechanics it's easily among my favorite recent games.
looking through my library at other games available on mac, Mark of the Ninja is another I would recommend. it's a 2D stealth action game, and it plays really smoothly. I wouldn't try it without a gamepad though. the story is decent, albeit somewhat predictable, but the mechanics more than make up for that if you like stealth at all.
yep, you can do backup wheels. you can even do only unpowered steering wheels and use rockets for thrust.
Larval stage?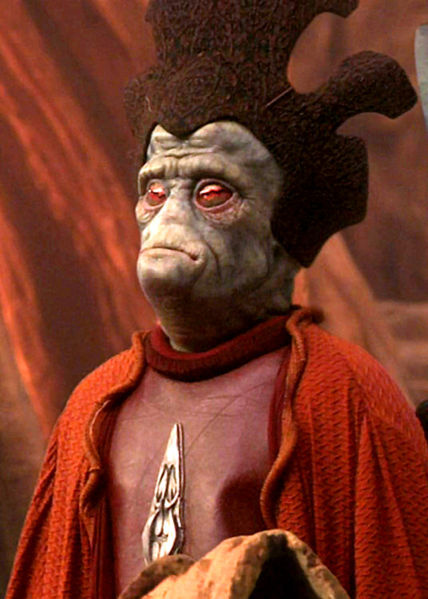 So, has anyone here seen or played Robocraft?
it's currently in open alpha, but is quite playable. the basic gist of the game is that you build battle robots out of building blocks of various types, and then go shoot pew pew lasers at other bots, dynamically breaking their blocks apart until you can shoot their pilots.
while still in alpha, the sheer variety of bots that I have seen is great, and they are keeping adding new types of blocks and weapons.
also the dynamic block destruction on your bots means you have to deal with your wheels or rockets or stabilizers being shot off, which can lead to fun challenges controlling your crippled vehicle.
Comment
1 reply
Recommended (1)
Made this one to match my purple phone case.

Congrats on your successful lap around the sun!
but fun in a way. or i enjoyed it anyway.
aww, poor Mewtwo. him and Pichu are still my favorites.
but I'm okay with them using new characters for the new games.
been playing this since early march when a friend introduced me. I've won twice, and when I told him he was all like, "yeah, that's cool, but I got 4096 today."
I don't have allergies, but here in east Texas where I'm attending college the trees put out truckloads of pollen each spring, and there is so much of it in the air my eyes get irritated anyway.
Allergy Simulator 2014 just ended thankfully, so I got that over with.
plus the pollen just looks gross when it's coating the ground. looks like someone went over all the sidewalks with a light yellow chalk.
My star wars ranking: 5,3,6,4,2,1.
don't hate me and I will return the favor. :)
I highly recommend Steins;Gate, and Gurren Lagann is lots of big over the top fun. haven't seen the others you mentioned, but if your feeling like a semi serious show, go with Steins;Gate, or for more fun go with Gurren Lagann.
I like what they did with the ending of Log Horizon's season. They didn't really have a set up for a big finale, but they did a good job balancing providing closure for the season and setting up the next without a cliffhanger. looking forwards to season two as I really enjoyed this one.
Comment
1 reply
Recommended (1)
found some time to jump on the forum today. been really busy with end of the school year projects. particularly the Mechatronics project where we are designing and building a cruise control circuit for a toy car that can handle a 20 degree incline or decline. It's pretty fun, but I've never been to great with electricity, so it takes a lot of time to figure things out.
In other news, I just keep getting more and more hyped for the new smash bros even though I have no 3ds or Wuu or plans to get either.
now back to writing project reports, yay.
I once spent an hour of my life just image searching corgis mixed with different dog breeds.
time well spent.
expectations can definitely color experiences, sometimes strongly. this is why I avoid trailers and promos and such for movies I decide to see in theaters, as I find I enjoy them better that way.
I'm usually dubious about fan made media, but the Touhou fan works I've seen impress me with their quality more often than others, so I'm less dubious about them.
I still don't try fan works unless they come recommended though.
Comment
1 reply
Recommended (2)
yeah, that would do it. I think the premise + pictures sold me on it in the end.
kinda like the premise and pictures Revolurt posted of Advent Cirno got me to read it. I also enjoyed that by the way. :)
okay. my experience with voice chat on PC has either been in TF2, where I only used it if other people were and they seemed friendly, and in strategy games like SC2, or sins of a solar empire or LoL, where more often than not you have to use third party Voip clients, so it's restricted to friends I am playing with.
well then I've seen him recommend it a bunch I guess. I don't always keep track of how many separate people talk about specific topics that well. volume gets through to me apparently.
you know what? I'll just say it comes from people switching avatars so much. :P
So I've started watching Log Horizon after seeing it recommended a bunch on here, and seeing that it's either wrapped up the season or just about too.
about five episodes in and really enjoying it so far. I like that they are taking the concept a different direction by not worrying about how to get out, but are just trying to figure out how to live in their new world.
not enough P-90 wielding Reisen.