Rhyz
joined Feb 22, 2013
last login Sep 01, 2014
posts 5
comments 14518
I'm into a bit of everything.
Recent Activity
Compressed wood chips were wood once.
I'm sure Amazon has a charger for like $5 if you look.
I went to a Half Price Books last night with some friends and wound up walking away with these.
The comic selection there was pretty decent considering it was mostly used. The Sci Fi novels however, were horribly sorted. I found more Fantasy from Tolkien in there than I did novels from Card.
Comment
1 reply
Recommended (1)
Prison shower killing with naked teen girls.
Hmm, I meant to respond to this yesterday, but I got caught up being lazy. Guess I should probably get to it.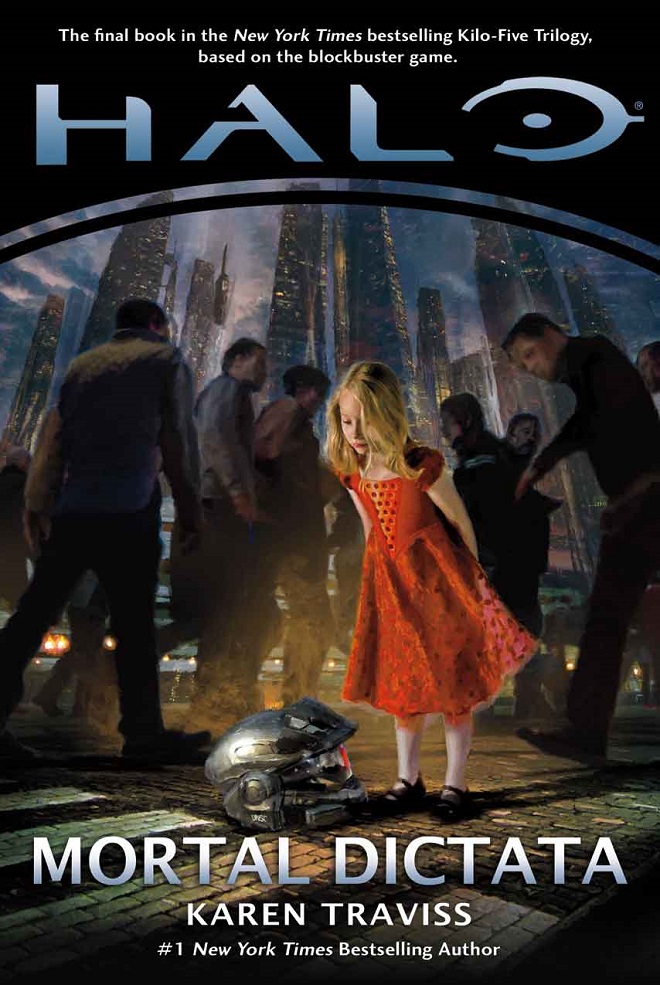 First on the list is Mortal Dictata, the 3rd installment to the Kilo Five Trilogy by Karen Traviss. If you're not familiar with her work, she has done a lot of military sci fi, some of the best which include City of Pearl, and Star Wars Republic Commando: Order 66.
After you've read one of her books, its not hard to tell that her writing style is very similar throughout all of her work. Gruff, but loveable (usually Australian) military who find themselves questioning good vs moral. I recommend taking a read through City of Pearl if you haven't touched any of her works yet.
Next is the 3rd installment to the Formic Wars trilogy, Earth Awakens. Written by OSC and Aaron Johnston, this story takes place during the first Formic invasion of Earth. Starring a younger Mazer Rackham, and a young miner from the asteroid belt Victor Delgado, the Earth must find a way to combat a much more technologically advanced race before they are wiped out.
Fans of the Ender's series will enjoy these prequels as they explain in more detail the events that happened 100 years before Ender's Game.
This little diddy has captured my heart for being a fairly well written indie series. Penned by Zachary Rawlins, The Far Shores is the 3rd book in his ongoing Central Series. A modern day fantasy with a sci fi twist, these stories follow a teen boy named Alex Warner who finds out that his life isn't what it seems. Word of warning: this is not a kid friendly book. There are many adult themes throughout the series as well as strong language. I know after I introduced Nipah to them he tore through them rather quickly.
So many street pass tags. My friends and I did another late night run for street passes. No yelling corn dog this time though. Instead, we moved on to screaming like geriatrics who accidentally wet themselves.
I always chose Bulbasaur in Red. Best starter.
Congrats on the nuptials. Eat a slice of cake on our behalf.
Because deep down you want to be spoiled. It's the only explanation.
Imagine going in for the kiss and BAM.
I have that same copy of Hitchhiker's Guide.
I still think swatting should result in convictions.
I'm with you there.
At least you're not skipping between books like I am. Got about 42% done with one, switched to another.
I hear the texture is horrid. A few Asian markets here sell the precut, but frozen. At least I don't have to deal with the smell.
Durian can die in a fire.
And have it's putrid smell waft across the globe?! We seal it and launch it towards the sun.
GD, now I want Oreos. Sorry you feeling bad. Turn off the sun and listen to some smooth jazz.
That's the 25 for the price of 1 coupon, isn't it?
Psh yeah! I'm hoping its all a flash back or something in his head and that everything so far hasn't been a dream.
No. Its Stawberry, Straw-kiwi, kiwi, and avocado. Just Googled jackfruit. Looks an awful lot like a durian.
What nonsense did Captain Earth just pull?! Did they seriously play the, "It was all a dream" card?! NOOOOOOOOO!
It's been a while since I had curry, at least the coconut milk based ones. Tried it from the Vietnamese place that opened up across the street. Their selection is pretty damn large, and cheap as hell. They also do smoothies and coffee. If only I could eat out every day I'd have life easy.
She did wear it well. But she doesn't realize that its all for naught! A fools love I say! Unless somehow they end up being cousins or something, but I think the LN states they're siblings by blood. I'd have to ask Prinny again.
Just caption it with Incest Intensifies and we got the perfect gif for every occasion.