Sabre Swinger
joined Oct 25, 2012
last login May 17, 2013
posts 5
comments 2263
I'm a long time sabre fencer and coach. I live in New Brunswick and spend a fair amount of my time writing code and answering questions about programming.
Recent Activity
It looks like I am late to the party, but this is my strategy:
1) go left, run after he does one swipe. Homeward back to the bonfire if you're not brave
2) a)wait for a swipe, then run most of the way to the right directly through where the swipe comes.
b) Stop and block just before a second swipe comes.
c) Go about 45 to the right of your current position at a run, jump onto a platform that has drops all around it. Continue and jump to the far side. Light encumbrance is recommended.
d) It is a straight shot from there to the next glow orb. Homeward afterwards is recommended.
3) There is a safe spot just to the left of the center where both fire swipes and lateral swipes are useless. Let him fire swipe, then go forward to trigger the lateral swipes. When all of those are done, you should have a couple seconds gap. GO. Run so you are positioned to the right of dead-center now, and angle just to the left of center. Run, jump at the edge, and you should roll land on the correct part of the branch. Stand up and jog through the wood-junk to bug-face. Kill. Hope the fire storm spell doesn't one hit kill you, cause it did me once and it is unavoidable in there.
You never could, user. All these posts are javascript generated content designed to give the illusion that there are other people on here. It is the easiest way to moderate a web site.
Ys: Memories of Helvetica
Ah, the pinnacle of the font RPG.
That sounds like a dangerous definition. I give you "things people will suggest you sit on, but you shouldn't":
- my middle finger
- a pole
- seppuku knife
- chainsaw
- high horse (back strain)
Need I go on?
Yep, I get it. No spam. I was just wondering if it died on the vine or was buried some where. Hint hint, I might be interested in contributing. But if it is just a dead thread, then forget it.
And what happened to it? There was supposed to be some "you cannot post an idea unless you have x number of comments". I thought this was an idea coming down from on high to promote interest in young developers.
So uh, I remember there being some noise around "Pitch a Game" as a feature that heavy commenters were going to be able to do. Did anything ever happen with that?
Comment
2 replies
Recommended (1)
Yeah, I get that it is "done all the time" for weddings, but this should be a huge multimedia event where they are very closely scrutinized. I just don't think they need additional risk factors. How is this better than renting a known venue??
I cannot imagine the increased risks they are taking for a failure during the presentation. A new building? I know that this is probably a semi-temporary structure, and everything will initially be geared towards the stage show. But it will have been standing for less than a week. What about intermittent electrical problems when all the screens and speakers are cranked? What about a bit of rain causing a small leak that they won't detect until it is too late. What about shifting ground under the structure? There are sooooo many unnecessary unknowns they are adding into the equation. A good press conference is already hard; why are they making life harder for themselves?
So you have the NextBox (Xbox Infinity) already??
That is about as close to a "sequel" as you can get without putting a '2' after it.
Lolz! Your teacher wants you to make a sequel because it is a safer bet. Does she work for EA?
Well, I am semi-infamous for being critical of games that are well-loved and I enjoyed Bioshock Infinite. I think that when a game is really fun or plays really well, or is getting a lot of critical attention, we should analyze it as gamers. "What do I like about this game?" "What could have been done better?" "What could have been done differently to make the game play better without damaging the vision of the game?"
I was talking about both games. To me, Drake seems too glib about killing so many people, where it would be more "in character" if there were only couple of dozen people that he kills over the course of the game. For context, Indiana Jones only kills like a dozen people.
For Tomb Raider, she just goes so quickly from "puking about killing one guy" to mowing them down. I totally agree with the necessity of the situation. But we could have accomplished the same story with more "dude, run awaaaaay" from the bad guys, or tougher enemies but far fewer of them. Each corpse is kind of disturbing after the gun fights.
Ugh, ChatRoulette strikes again.
I also recommend Unit 13 (third person shooting, combines stealth and combat objectives) and Shinobido 2 (Tenchu-esque ninja stealth game).
Also, some psudo-indie games like Guacamelee and Thomas was Alone. Uncharted and Gravity Rush also get a strong recommend. Assassin's Creed is okay, but not great.
Fixed.
No, that's CNT. Chuck Norris Time.
Comment
2 replies
Recommended (2)
Indeed.
I thought we were just all tired of saying. Both of them commit two major sins:
1) Everything that can break, will break as soon as you touch it. As awesome as some of the moments it creates are, it become both predictable and ridiculous
2) Kill hundreds of people over the course of the game undermines the character as human being. The mechanic is to throw many small, easily solvable "problems" at you in the form of enemies. However, because those "problems" are represented as humans, your character becomes a monster.
I think the solution for number two is to either have enemies retreat rather than die (smaller kill count), or make fewer but more dangerous and adaptive enemies.
I found the "everything breaks" mechanic to pretty closely follow the Uncharted design pattern. Given that, I think Tomb Raider was actually a better Uncharted game than Uncharted, except that it lacks the character interactions; UC is still king of that.
Exhubububububerant. There.
Except that they always get you hoping that you will be saved by this mechanical angel, that immediately blows up in your face.
Heh, I should have made a B.O.W. pun if I was going to bring up Resident Evil.
Comment
5 replies
Recommended (1)
Bows. Every single helicopter not really in games goes down in flames. The Resident Evil games are the worst for this, but the pattern holds for most games. Seriously: never get in a video game helicopter.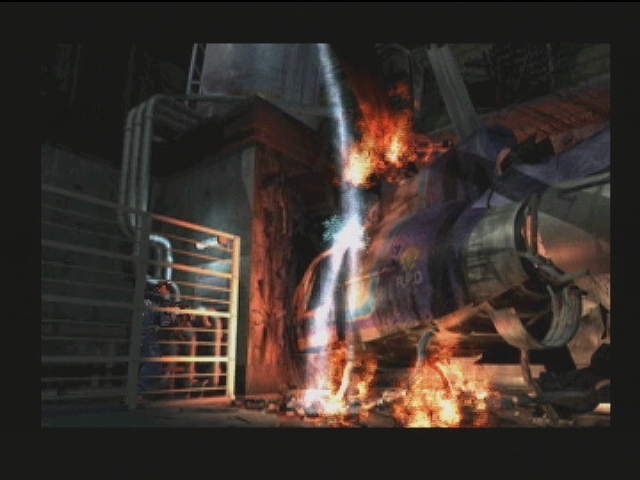 For the shield, the stability doesn't go up from 14 to +15, so I wouldn't bother. (95% physical damage, really? So you take 5% damage on every blocked attack?)
Crest+Shield" target="_blank">http://darksoulswiki.wikispaces.com/Grass+Crest+Shield
My preference would be for the dingy robe or a +15 weapon. In either case, you get that small boost almost every second of the game, unlike the bow which is situational (bow-bros not withstanding.)
For the over leveled PvPers, I have seen people with end game gear like at Soul Level 10 in Undead Burg. So, yes, some people are totally on NG+ with really low levels.
For the Artorias Shield in particular, to get one of the hidden convenants, and a whole hidden counter-story to what Frampt tells you, you actually need to do that. You need to beat Sif to get the Abysswalker Ring so you can beat the 4 Kings before you talk to Frampt. It is totally doable before getting the Lord Vessel as there is no golden barrier blocking the entrance to the 4 Kings. Just kill the dude with the key to drain New Londo Ruins.
Thirdly, a thought about your build. Would a greatshield and crossbow be allowed? That might be one alternate tactic for some of the bosses. High poise and stability means you could tank and chip away at them.
Depends who you ask. I thought it was fine.
Still works. Man-bra.