Shadowsigma
joined Oct 24, 2012
last login Apr 23, 2014
posts 6
comments 5137
Recent Activity
Comment
1 reply
Recommended (2)
I woke up with the kirby falcon punch song stuck in my head. Whyyyyyy?
People posted their phone backgrounds yesterday but i was late to the party. Heres my updated one.
I promised screenshots of the Guild estate from FFXIV and here they are.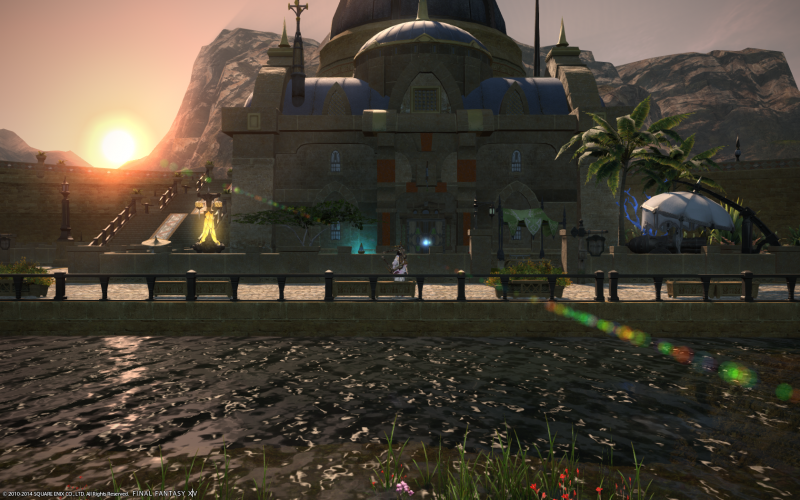 You cant see it but we have a cannon pointed at our neighbors.
We're still messing with the interior first fllor but here's the current iteration.
Hot tub relax room AND business desk!
Top floor is a little empty but does have some cool stuff.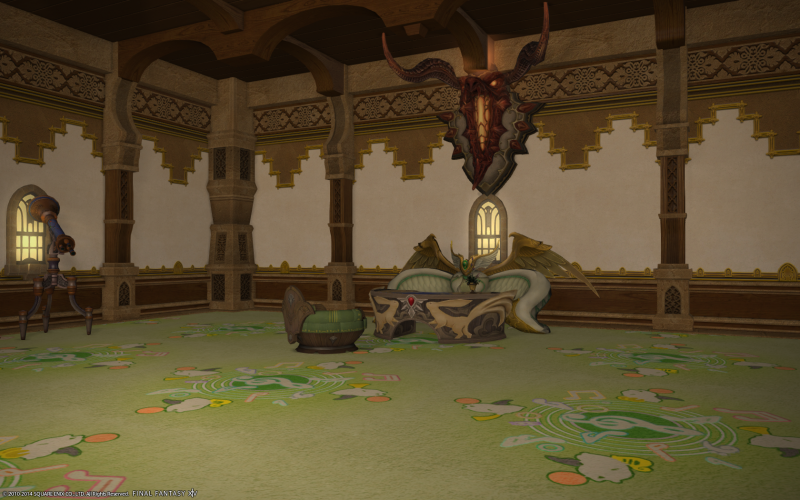 The psp games are actually ports and then upgrades to the ps2 versions. Except for lacking online they were better.
Latancy isnt a big issue until endgame. You can get through the story just fine with a slower ping. Even then there are only a few fightys which are super twitch intensive. Maybe like 4 or soo and only one os necessary.
While there are serverd best suited to your area you can choose whichever server you like. Salis would have been better off witha JP server since he's in australia but selected our server.
Hey sabre. Do you think you'll ever be coming backto play?
Yea as salias said I have a whole guild based in gilgamesh. We're a friendly buch should you decide to come over.
Now you can craft and gather with remote play!
I bought advance wars. Loving it on the gamepad. I still love how they address you the player as comander of the CO.
This is the case with me. Im a pretty decent cook. But my wife doesnt think the cleanup afterwords is worth it.
Eh he's a gen hater. Only difference is that hes the reverse and hates the first one instead of the newer ones. I say just let others enjoy what they do and just keep on keeping on. No need to mock or take potshots.
Saturnalia i believe is the original holiday which was renamed christmas.
Comment
1 reply
Recommended (2)
Im really sad i missed the seinfeld friends conversation the other day. For the record seinfeld is the best.
I like this little one.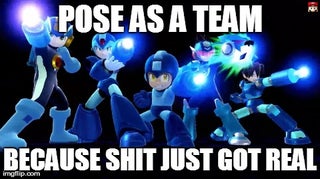 Its megamans final smash.
Ruined him or made him awesomer.
seems has no recovery and is pretty much useless in the air. That plus he has to be up close. I think thats a good amount of weaknesses.
the way they talked about Olimar, Pit, and yoshi though it seems like they're really trying to balance the game pretty well.
No they removed all mid battle transformations. Shiek and Zelda two characters. Samus and ZS samus 2 characters
Greninja and Charizard. I'm stoked.
Yup my own typo. I need to ninja these forums now
Oh and PSA along with their buy 2 get 1 free on video game deals Target is also having a buy one get one half off deal on board games. I ended up finally getting my own copy of Catan and Pandemic which i did not expect them to have.
Comment
5 replies
Recommended (2)
Good morning everyone.
I have good news and then I have great news. First the good news:
The house has been built! We worked our butts off to get that last little bit last night and we now have a house on our plot. It's pretty big. I'm very happy with the outcome. Now we need to decorate it. Salias I mentioned this in the other thread just now, but if you can we would love to have you come back to craft random crazy stuff for the house. I kinda want a malboro chandelier, or a tonberry couch. To Blackknightgothem, FFXIV is pretty easy to play by yourself. My guild is one that promotes any style of play. I have found that once those that usually play alone join in on the conversations either by chat or our voip they start having a good bit more fun. Salias can tell you about that.
I'll have pictures of the new place soon.
Great news time! Guess who is going to EVO!? This guy. I really love fighting games but have never been big on playing them on a competitive level. That said I love watching them. I've always wanted to go but My wife doesn't have tooo much interest and I don't have any other friends who like it enough to go. However this last year one of my FFXIV friends expressed interest. I told him that If my other trip I had planned felled through I would consider it. A few months later and here we are now. (Jed for those curious) Bought my event tickets, have the time off approved, now I just need to make sure that I can get there and aren't sleeping under a bridge during my stay there. Anyway I'm excited about that Especially now that they've announced Tekken Tag along with the rest of the lineup.
Kaito can build a good chunk of it. But if you have the time i would love to have you on as well.
Plan on resyarting it anytime soon?
Comment
1 reply
Recommended (1)