Shinta
joined Oct 25, 2012
last login Jul 29, 2014
posts 5
comments 1294
Recent Activity
Killer OST, cool art and design. Probably the coolest villain SQEX has ever had.
The battle system is quite strange though. You can't fully decide what you want to do, but it's large scale turn based battles.
You can find the game so cheap these days that I think it's worth it for anyone into JRPGs to give it a shot and see for themselves. It was practically a launch 360 game though. It's dated, but still neat.
One of the only games this entire last generation that I sold the same day I beat it.
The Last of Us
Red Dead Redemption
Grand Theft Auto IV
Alan Wake
Ninja Gaiden 3
My most bitter and crushing disappointments this gen.
Because it doesn't fit the narrative they wanted I guess.
I scrolled past this for 30 minutes.
Then it hit me.
This is He-Man.
Still never tried this.
/shame
Honestly … I don't think so. But I'm still hyped.
It's not a world renowned zoo, but it's still a damn zoo. With animals.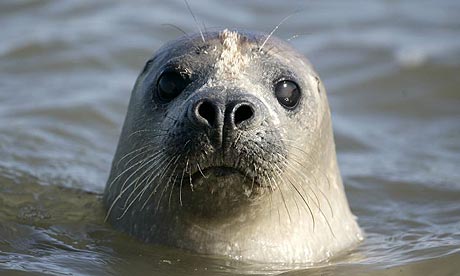 Comment
2 replies
Recommended (1)
Guess where I'm going tomorrow morning?
The motherfucking Zoo, that's where.
Can't wait! It's been like … 15 years since I last went.
I'm not putting this on you. And being nice to people is fine advice, which I always try to practice. But that article is laid out like the Ten Commandments, and then the comments are closed. I took it a different way I guess.
Anyway, I have to run to work. Interesting debate though!
So why do it online in a public setting and then expect everyone to not talk?
Comment
2 replies
Recommended (2)
I just think policing what people are allowed to say in this manner is not really the way to go, and it's a weak position that will never stick.
I think Archaotic is correct, above, when he says it's "a tad reductionist." I think it's actually massively reductionist.
If you follow her ruleset, you really are only even allowed to have one kind of response. You can post a comment entirely agreeing with what they say, offering support, and "boosting" them but not emphasizing victimhood, or you can shut up, resisting your male nature that supposedly encourages you to talk over women. It leaves an echo chamber of allies, and everyone else leaves the conversation.
I just think that's absolutely horrible. I think that the amount of people that really "hate" women, is pretty low. Women are awesome. I think the entire conversation is usually going to take place in the gray middle ground that she has essentially just outlawed. No one will learn anything because it will just be an echo chamber, and anyone with a question, or any kind of critical response, or any opinion not actively boosting someone will be labeled an unhelpful influence and most likely banned.
This is not how real people talk about anything.
Comment
3 replies
Recommended (6)
DO: Care about feminist issues all the time
I honestly thought this might possibly be satire here.
DO: Be aware of your own power and how you can use it to help others.
DO: Take on some of the battles.
DO: Boost the individual and her work, not her victimhood.
DO: Consider the well-being of others.
If you really break through all the fluff, it's not a lot of great advice for actually doing anything.
Be aware, express, care, consider well being, and "boost" individuals. Those are all nonsense suggestions that will not amount to any real material difference. There's a reason you rarely see articles actually promoting solutions, and why the comments are locked there.
Then she says, take on some of the battles. Her example is, offer to help moderate your friend's twitter feed during stressful times …
One of the DON'T listed is literally telling you to shut up, because supposedly men are unique in thinking they can't listen to a woman without adding something? I don't know where she got this idea, but it is kind of sexist. Then one of the DO is express feelings of support. That's contradictory advice.
I have never liked Leigh Alexander's stuff, and I think she routinely assigns alternative motivations behind people's actions that aren't necessarily there.
I just beat the minotaur. It was just kind of random luck honestly. Sometimes he'll just decide to wipe you out in one turn and there really isn't anything you can do about it. Not exactly a fun battle.
And yeah, the capture mini-game is one of the dumbest things I've ever seen in a game. "Give me macca!" Okay, here's 112. "Thanks, I'm going now!" Like, what the fuck?
Yeah, I should. I love sci-fi but never got into this massive series.
Never heard of it. I've been watching "Boss" starring Frasier. Season 1 is super good, and is only 8 episodes. So far, S2 is not as good.
I didn't either when it came out. Not having this be cross buy was really dumb on their account. I wanted to buy it for PS3, but knew I'd have a PS4 soon so I just waited. Now I just got it from PS+ when I would have paid for it.
Comment
4 replies
Recommended (1)
So I'm still plugging away at Strider on PS4. If any of you guys are on the fence, or haven't tried your PS+ copy yet, I give it my official "action game fan" seal of approval.
It's the weirdest thing. I tried the demo and thought it was awful, simplistic, and thought you just got shot too much and had no ways to really counterattack.
Then I started my PS+ copy and it's honestly in the running for best 2D action game ever made in my opinion. I can't honestly think of a better 2D action game besides maybe Symphony of the Night (and the combat isn't even close to as good as Strider's is).
The controls are just pitch perfect. This is going to go down as one of the most underrated games of 2014 without question.
Pretty much lol. I think I'll tell them to wait for a phone call around 11am on Wednesday to let them know if I want to or not.
I have the schedule they gave me saying 12pm. They aren't even denying it really.
Comment
3 replies
Recommended (1)
Gotta love when they ask you to come in 4 hours early to cover for people at work, then you get there and they tell you they made a mistake and you need to leave and come back in 4 hours. Pretty disrespectful.
I think they're going to ask me to come in early Wednesday too. Like that's going to happen now lol. Fuck that.
I had everything I wanted anyway. Just got 2 Wii U pro controllers though. Now I'm set for Bayonetta 1, 2, Smash, and Devil's Third (and Ninja Gaiden 3 RE).