The Relic
joined Oct 24, 2012
last login Dec 11, 2013
posts 1
comments 1208
Resident old guy, loves him some old games!
Recent Activity
I'll sit on it for awhile. It just seems so unusual to me that I want to keep it, at least for awhile, unless I find out it's worth a ton of money, but I doubt that it's worth more than 40 or 50 dollars in it's box sealed.
Still resisting the urge to try that Justifier with it :).
Sorry I haven't been around here commenting much recently. Hopefully I'll have more to actually say.
But I wanted to show off this thing: an Atari 2600 light-gun game.
Called Sentinel, it was, out of all the games released for the 2600, the only game designed around the use of a light gun. According to AtariAge, there was one other light gun game for the 2600, but it never officially made it out of the prototype stage. This game was also one of the last official games released for the 2600, in 1990.
This particular copy I found at Game On, a (mostly) used game shop at Great Southern Shopping Center and is sealed, though the plastic is cut in front a bit, and the box under it shows evidence of a bad box cutter cut (the sticker is from Big Lots/Odd Lots, probably from the early 1990s). Game On, sometimes gets their prices from averaging EBay listings, but I know today there wasn't actually a listing for the 2600 version (several 7800 PAL versions though), so they sold it for $4.99 USD minus 15%.
According to AtariAge, it is listed at 5 (Rare) and they claim it typically goes for 10-20 dollars.
Now as for the light gun, there was no official light gun released for the Atari 2600, though there was an Atari XE light gun released for that line of computers. There was also a couple of light gun games released for the Atari 7800 (I used to have one of them, Alien Brigade; that one was also compatible with the standard 7800 joystick). I'm half-tempted to open it and see if the Justifier light gun from my Genesis would work with this game :).
But I still had to have it, both for the fact it was sealed (no seal pictures here :)) and the sheer oddity of it.
I bought it for my PC a few months back on one of their free weekends; I had a blast playing it, and still fire it up when I'm in the mood for some kart racing.
Looks interesting. I don't have 8.1 at this time, but my nephew just got his new laptop a couple of weeks ago (and has 8.1). I'll let him know about this..since he's going to be off from college for the next month and a half he may want to play around with this if he can.
And also, for some reason the narration reminds me of John St.John (Duke Nukem). I have heard him do a similar voice, but it was many years ago.
Seems Sony is doing what it did on the PS2 launch (In the US, at least). Huge demand, short supply. I am aware that the PS4 launched overseas, which would possibly mean diverted units from the American market during Black Friday.
But on the other hand, this is a wonderful way for Sony to keep demand up, which could pay off in the long run for them. MS just needs to make sure they're aware of the tactic (and since there were huge shortages of 360s when it came out at the end of 2005, they should be).
Healthy competition between Sony, MS and Nintendo is a good thing, for all gamers.
Well, it's getting late so I'd best be heading to bed.
But first, a picture of what I'd love to see from my childhood…
Good night!
Always possible to just find one; I actually did find a Ms. Pac-Man that someone had set out by the trash back around 2000 I recall. The people who did it couldn't get it to work.
I got it home, but at the time I was heavily invested in work, so I didn't find time to properly work on it. Ended it up selling it to a guy who fixed them for a living for $100.
Given my track record on finding odd things by the trash receptacles around here, it's always possible.
Yeah, I do watch them, and they do have some nice pins on the show. I think CGR has the PAPA (Professional and Amateur Pinball Association) building near the place they film, so they have access to their collection (yes, I am envious of that :)).
But a decent pinball machine, even older ones, can run some serious money around here. I occasionally see them on craigslist going for around $800 USD, and those often need work.
But believe me, it is tempting, even if I did end up having it in the living room.
Ah, if only I could find real pinball machines these days…The only ones I've seen over the last couple of years were five machines of recent vintage at the place that replaced the Gameworks that used to be at Easton (which is an hour and a half bus ride from my house).
When I was a kid back in the early 70s, I loved to go to the local (in Groveport) pizza shop a five minute walk from the house to play the machine there. I could keep that one going for an hour or so, racking up free games until my mom would call the place asking them to send me home for dinner :).
Later there were a couple more pins at another pizza shop I'd play….used to love the pins so much back then, before video games started to catch on.
If there were a place near me that had them, I'd be so there playing, even now. But even so, the simulated pinball on my computers and 360 are good plays. The arcade cab I'm (still) fixing up has four buttons (two on each side of the XArcade controller) that I can use with various pinball programs, and I just use the right joystick to simulate a ball launcher.
It isn't real pinball by any stretch of the imagination, but right now, short of buying a nice pin, it's the closest I have right now.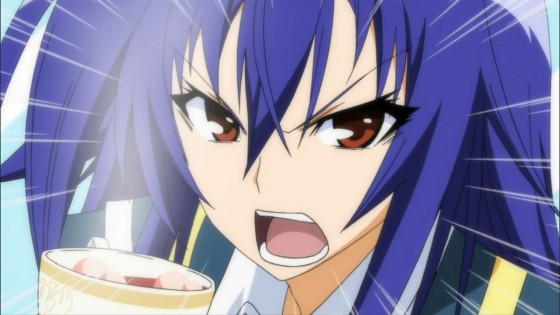 What is Tops Today? Obviously there's been an oversight, because NOWHERE on that list did I see "Play the 20-something Pinball FX tables I got from Humble Bundle Today". :)
My video settings are fine; when I first got my PS3 back in 2011, one of the things I did was download the stuff for Home, and at the time it worked okay; just wasn't very interested in it.
Which is why it was so odd to see this.
Sheesh. I went ahead and checked out Home. After a short update, I get several screens that I'm having trouble navigating. There seems to be buttons or something at the very bottom, but for some reason they are so far to the bottom I can't see their functions at all, on a 1080p screen!
I seem to be in my Home room, but the screens are blocking what I can see, and I have pressed every button on my PS3 controller to no avail.
Way to demonstrate your Home service, Sony!
I haven't visited Home since I first installed it a few days after buying my PS3 back in 2011. This may give me a little incentive to look at it again…
I got the e-mail from Humble Bundle earlier talking about this; since I do enjoy pinball (and have since the very early 1970s) I'll likely go for it.
I have a few of the Zen tables on my 360, so I know they'll do a decent job.
Skullgirls was free for last weekend (and on sale for 9.99 for the weekend). I downloaded and tried it out.
Wasn't bad per se, but sometimes things got so chaotic that I couldn't follow the action. All in all, I'll probably wait till I see a 50% sale or something like that. Left it on my HDD just in case that happens for the holiday sales.
Comment
1 reply
Recommended (2)
Frankly, EA just needs to make a new, GOOD Road Rash game.
I just went back there and I guess this is one of those (rare for 10tv) cases where they actually fixed the typo.
Too late, 10tv; that's what the snipping tool is for (calling out your embarrassing screwups :))…
Comment
3 replies
Recommended (2)
Earlier today there was a small "earthquake" here in Ohio (we get them periodically because of the New Madrid faultline), and as usual, local 10tv knew EXACTLY what to say on their website.
http://www.10tv.com/content/stories/2013/11/20/athens-earthquake-reported-southeast-ohio.html
Hilariously, they had a list of things to have prepped in case of earthquake. Here is that list (I snipped it from the site):
Now, I admit I've only been through a couple of "earthquakes" in the area that I actually felt, but there's something a little amiss in that first suggestion :).
I liked it. Still going to wait awhile to buy one (like I'll do with the PS4), but it made the case far better than the K-guys.
And the comments were far more mature as well; too many K-guys simply decided to make the same tired "XBone is teh DED" type comments.