TheRealDoshu
joined Oct 25, 2012
last login Nov 28, 2013
posts 8
comments 5394
Recent Activity
One of the things i love about browsing deviantart is how many times in one session the "potential serial killer" alarm goes off.
Fun!
Every time i hear about this game i want to play it. Then i remember it's an MMO. Then i admonish myself for my prejudice. Then i'm back to square one wondering if i should jump in.
It's the best first impression i've gotten from a jrpg in a while. I'm pretty sure it's the combat. It feels really nice to date. Responsive and sharp — tho, again, i've only started.
Yes, when they actually have it. I'm lucky enough to have a copy of Xeno already, but wanted Metroid Prime Trilogy. Alas, no luck. :(
Anyone playing Ys on Vita? I managed to snag a copy last night and it's damn good. The combat's fun and it has this rich, classic jrpg feel to it. Maybe it's the music.
Heya. Happy [hurk]… Happy.. day.
Woah, deza vu!
I mean, nice skin.
Right back atcha! And you know what goes great with thanksgiving? That's right, a hooker.
Gee, a holiday that now revolves almost entirely around consumerism? I'm shocked, shocked i tells ya!
#sarcasm #whothehellusestagsanymore
Comment
1 reply
Recommended (13)
Hey, look at the bright side, [null data].
BRIGHT SIDE NOT AVAILABLE
I'm guessing roast pig head photoshopped on a turkey, but your version is cooler.
There's a market for everything. Including mutant othermeat like turkey ham.
And yet they make both turkey and chicken bacon.


The former seems to be free.. somewhere.
Comment
1 reply
Recommended (1)
Now Turkey however, that's only once every year
Unless, you know, you get some at other times.
Marnin'!


How fiery is your crotch rot if you can do that?
And a good day to all!
As in… the.. the day that it-ah… came out. Already. [sigh]
Comment
2 replies
Recommended (1)
Less cars and tracks than the previous Forza? More microtransactions to "compensate"?
DAY. ONE.
Oh yes. This is what it's like when i go to the movies with my dad — since most of my friends are fans themselves.
RaNdOm TiIiMe!!!

It doesn't suck.
I'm willing to tentatively accept this statement even tho i had to stop at the first "i don't belieeee". Couldn't help cringing a little.
True. One abandons it to it's fate perhaps never to return.
Which reminds me that i should check out how things look in my little town. It's been a couple months at least. Wasn't there an ordinance that kept the town from going completely to hell? I think i put that in place.
You mean, this guy?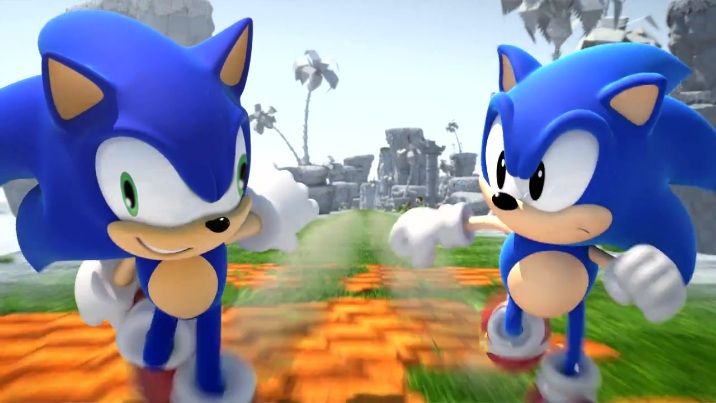 Comment
1 reply
Recommended (1)
Couldn't what? Stay profitable, maybe.
Best. Console. Ever.
(for many reasons i won't bore anyone with here)
Holy crap, that's all hand painted?? I is impressed. Thought it was all giant prints.
Yep. Nothing blends with the green or white (depending on season) scenery like a color that doesn't occur there naturally.