TheRealDoshu
joined Oct 25, 2012
last login Mar 07, 2014
posts 9
comments 5727
Recent Activity
Wouldn't know, don't have a Fecesbook account.
Can't be assed even if my friends give me crap about it. So what if it makes me the butt of a few jokes, it's mostly a waste of time.
Tihi!
Doc's been off the PD grid for a while now. Not sure he's coming back. He still posts regularly on release the krakentaku, tho.
Comment
1 reply
Recommended (1)
I've never been in an online community with my gf so i'm not sure if i'd immediately recognize her or not. As for myself, generally speaking I think i'm relatively close (without going over) to the actual retail me.
- We're out of fish boobs!
- Already? Damn. Replace them with turtle squirts. They'll never know.
Recommend! Out of context fish boobs are best fish boobs.
Would you know it was her/him or would she/he join without your knowledge and become just another pd patron?
And if it's the latter, do you think you'd recognize her/him? Especially if she/he didn't talk about it with you?
Comment
1 reply
Recommended (4)
May all your parts work, both electronically and beyond.
LOVE the header! LOVE IT!!!
Heya! How goes it?
I want to play LRFFXIII, but i can't stop goofing off in GTAV.
There's something i find hilarious about dressing Lightning girly considering she's such a grizzled, serious warrior type.
It is surprisingly good, isn't it? Best of three i'd say. But i do wish they'd let me roam and explore without the damnable time always passing (or without having to constantly slow it).
Good lunchring. Mornlunch. The luncheoning.
Time of day that is now.
Things good?
Anyone else playing/enjoying LRFFXIII?
What platform didja get the SP game on and how's it's stability?
Comment
1 reply
Recommended (1)
If a giant wasp showed up at my doorstep and didn't insta-kill me somehow, i do believe i'd attempt a dialog.
Perhaps while standing in a puddle of my own waste, but still! A dialog.
You've got the touch! You've got the power!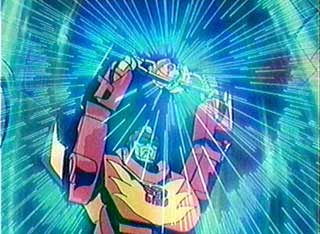 Comment
2 replies
Recommended (3)
Guess you don't poke the pokes, then. But he does have a point about the presentation being more potentially offensive than the actual mechanics behind it (if i get the meaning correctly).
4) Donkeys cannot fly unless catapulted or equipped with rockets.
Donkey rockets!
It's all in the packaging and they may have hit a dud with this one — or not, remains to be seen. If the game itself is good, i don't really care what it's wrapped in. In any event, i don't find this particular wrapper offensive.
Are you squirming about in your seat, as I was, when first introduced to a demo for Conception 2: Children of the Seven Stars for Nintendo 3DS and PS Vita?
Nope, not even a little. Cool with it. Could bring something fresh to the table when it comes to games mechanics.
I'm guessing you (the author) would've found it more palatable if it was robots or aliens doing something alien or robotic instead of teenagers and mating, but the concept would've remained the same and that's what i'm looking at (forward to? maybe).
Simple and representative. I like it.
You know you got some manly face fuzz when it needs to be held back by chains.
I'm not gonna say aliens…


But it's aliens.
I agree. It'd be a nice touch if there was a ng+ without the whole time thing. 'Cause it's a nice big world with lots of cool places to explore, people to meet, sidequests to complete for shiny loots and it all feels rushed by that temporal mechanic.
All he needs is a name. Pirate Bot seems kinda simple. Loot-bot? Oh! Plunderbot!
Indeed i am! Lightning returns is the flava of the moment. It's.. I'm gonna go ahead and say best FF XIII out of three. My only peeve is the time thing. I hate having to manage time in games, but i think it's not as bad once you get used to how things work (i.e. massive chronostasis usage). I'm almost there. But it's fun, the combat's good and damned if i don't love picking outfits — ahem, schemas! — and accessorizing. I mean!…. Yeah, accessorizing. I like Light looking deadly and fabu.
Ones and zeroes pros and cons — from top efficiency to complete rubbish in one trollware update.
Heyheyhey! Quick flyby on my way to the outer rim again — how's everyone doing?
It took a couple hours, but i think Lightning Returns finally has it's hooks in me. But damn that stupid time mechanic.
Have a good'un!