WastelandHound
joined Nov 16, 2012
last login Mar 06, 2014
posts 4
comments 159
Recent Activity
Wow, they really made that character model look like Troy Baker, didn't they?
I liked Singularity quite a bit. It may have been derivative of Bioshock, but to me that's preferable to being derivative of Call of Duty.
That said, I think some of what's discussed in the article is painfully obvious in the game. The time-gun was a great concept but it was clear from its highly limited usage that they had bit off more than they could chew as far as implementation.
Is the PS4 available in more countries? I thought they both hit NA & EU, but XB1 had hit all of its target markets, while PS4 still hadn't launched in Japan. If anything, I would think that would work in Sony's favor.
Although I would be interested in seeing US-only numbers.
Awesome post!
If I were Microsoft, the most worrying stats you showed would be the CoD: Ghosts sales. I don't think there's any doubt that MS was hoping to use Ghosts to bring early adopters to the XB1, but it doesn't seem like that was the case. Maybe I'm overestimating MS' previous sales leads on CoD games, but 9.6m units for MS consoles vs. 9.1m units for Sony consoles seems a lot closer than I would've thought.
Whoa.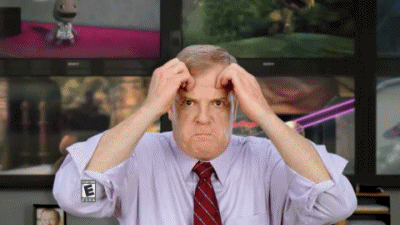 Comment
1 reply
Recommended (3)
I've always defended Candy Crush Saga as a game. Irrespective of the pay-to-play and irritating social mechanics, which are pretty easy to avoid, the underlying game is probably my favorite implementation of match-3 since Puzzle Quest. The board design is clever and varied, with enough different objectives that you're constantly needing to switch tactics from game to game. I have a feeling that anyone who dismisses it as a "Bejeweled clone" hasn't actually played it.
Got a few matches on Xbox One in this morning after they opened it up to everyone. I pretty much never play competitive multiplayer, but I had to see what the fuss was about.
I get it.
GT: WastelandHound
I added everybody above already.
I added everybody above. I'm just getting started with BD.
My info:
WLHound
1220 6499 3309