axemtitanium
joined Jan 15, 2013
last login Apr 04, 2014
posts 2
comments 741
I write about games on the internet and am ancillarily within the games industry. You can find some of my work on Wikipedia, The Daily Princetonian, and my archaic Xanga account.
http://about.me/axemtitanium
@axemtitanium
Recent Activity
They said the exact same thing about Assassin's Creed's competitive multiplayer mode, about Uncharted, about Mass Effect 3, and they all turned out surprisingly well. Yes, I know there are tons of counterexamples of textbook "tacked-on" multiplayer but let's not judge a book before it's been written, okay?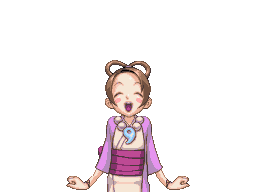 Comment
1 reply
Recommended (4)
Ignore him. Archaotic's MO is to act like a stick-in-the-mud about every piece of news ever. It's impossible for a new idea to have any merit whatsoever.
Bit late for Easter, don't you think?
You're right, he should be wielding a Keyblade.
Reality check, every digital store does this INCLUDING Steam. The reason is because the credit card fees associated with a <$5 purchase are actually larger than the purchase itself. This is the same reason why some smaller restaurants have a minimum charge for credit purchases.
It's cross-buy so if you buy either one of them, you get the other automatically.
Crash 1 is almost unplayable if you're a completionist, but that manifests in old-school Mario levels of difficulty. Crash 2 and 3 are just fine. Spyro 1's controls are a bit finicky but they're all still quite good.
Huh? FF3 was the first game in the series to feature the Job System, as well as summon magic. And the heroes didn't even have names, so no wonder you forgot what they were. Despite being only available in Japan for the longest time, it was actually one of the seminal games in the series.
Looking forward to an Evo Moment 37 with Big Band.
ARR is a completely new game and well worth checking out. Regular $15 sales on Amazon and elsewhere, comes with a free month of sub.
Thanks Phil and Griffin. Back to wiping vs Turn 9 in FFXIV tonight…
Comment
1 reply
Recommended (2)
Re:handheld MMOs
So how about that PSO2 on Vita? HMMMM SEGA????
I love that servers are cross-platform for FFXIV.
I play on PC, but people I know who play PS4 with KB+M do it because their PC isn't up to snuff.
That said, I know lots and lots of people who have defeated the hardest endgame content on PS3 using controller only.
FFXIV on PS4 supports mouse+keyboard so it's basically a PC MMO, for better or for worse (I think it's the former).
That's pretty generous and already way beyond what's traditionally considered "New England". It's supposed to be about Boston's indie game scene.
Money is money. Square isn't going to halt production and distribution of physical/digital copies of anything because it didn't hit 1 million in the first month, nor is any company. If it fails to meet projections, they'll take the stock hit when quarterly earnings reports roll around and move on, like any other company. Maybe its long tail delayed the decision for/against making a sequel by a number of months, but that's about it. Money is money.
It's October 15, 2008, and Richard Garriott is in space.
1/4 of the way to WoW's current sub numbers. Not too shabby.
I love these simulations and how scarily accurate they can be. I, for one, welcome our future sports-playing robot overlords and hope they decide football and hockey are more optimal than eradicating humanity.
Comment
1 reply
Recommended (2)
Because dat Fat Chocobo.
Comment
1 reply
Recommended (1)
Well, it's been a good while since I last changed ALL my passwords. Might as well get it over with.
For the record, the reason they won't let you just keep the PS3 version when upgrading to PS4 (which is what they wanted to do) is because of some obscure law in Japan that prevents you from selling two pieces of software with one purchase. In order to get around it, they revoke your PS3 license and give you the PS4 license, thus preserving 1 purchase = 1 product. It's stupid but it's way better than nothing.
I like that the MotG games have sports-game-year-naming.
Dear gaming press: I will be happy to supply you with a current (and 75 pounds lighter) picture of myself if you just ask.

— Ron Gilbert (@grumpygamer) April 10, 2014
He totally even has a GNU-compliant image available on Wikipedia! And I must say, he's looking quite good for his age, starting to fall toward that rustic Clooney vibe.
Perks of government work.