darknightgotham
joined Oct 25, 2012
last login Apr 13, 2014
posts 18
comments 7733
Recent Activity
But seriously the more I try to understand the show the more it's structure changes….
That's what makes it even better.
spoiler tag is broken. also, LIFE FIBERS, SON.
Comment
1 reply
Recommended (1)
Start watching a couple of episodes of Jojo, and suddenly it's almost 12AM…
anyway, I'm to episode 20 now. It's been really cool so far, and I'm eagerly awaiting to get caught up with the newest series.
Since I was free today I have spent the majority of the day playing Dead Nation on PSVita and catching up on Part 2 of Jojo's Bizarre Adventure. It is safe to say I've done nothing productive all day; but everyone needs to rest every once in a while.
Second Son patch is out. Time to test out the new features!
Actually, Plight is every two weeks so the next one would be on April 30
Woke up like 15 minutes ago. Texte some friends to remind them we're not meeting to day, but on monday. Still haven't had breakfast. But somehow did turn on my computer and got into PD because priorities.
As I mentioned before, One Week Friends is my favorite series this season so far.
I watched the first episode of Black Bullet the other day, it wasn't great but it was fun, so I'll probably keep watching it. Nanana was just great. Seriously. Both animation and story wise, that show surprised me with its quality.
she does
Its savior?
I'll allow it
the only reason I stopped being obsessive about comics and became more passive was because the only close place for me to buy them closed. otherwise, I probably wouldn't have even gotten into videogames
yay ?
… runs away.
nah, but seriously…I'm surprised how many stuff I have watched in a short timespan. and hey, at least it's nothing that affects me economically, and to top it all off, I haven't even resorted to non-legal means to watch as of now.
bless you hide image function… bless you
C'mon, it's not like she's a bit scary sometimes…
…oh
well, that's true…reading the manga could be an option. that said, the only manga I have actually taken time to read is Nisekoi, so I still haven't really gotten into manga. I might sometime after, I mean, I got into anime with a pace that is kind of scary.
Comment
1 reply
Recommended (1)
the internet is a weird place. but you know what?
Ah, it's okay. She along with the rest of the Elite Four and Satsuki were perceived as villains for the first half of the show, it wasn't until episode 16 where we learned what their true motives were.
That girl is none other than Nonon Jakuzure from Kill la Kill. Possibly my favorite anime right now, and it recently ended. Watch it.. Seriously.
Also, I stopped catching up with SSM, but I'm glad ASM is back. And more 2099 Spidey is always a good thing.
As for Ultimate FF, I need to check it out. It seems quite different from what has been done before, which makes it more interesting.
I don't even…
honestly, because I gave up on Naruto. I have no intentions on going back to watching it, so I don't care for spoilers. And hey, maybe a cool spoiler would be enough to get me to watch it again…maybe…sometime.
Comment
1 reply
Recommended (1)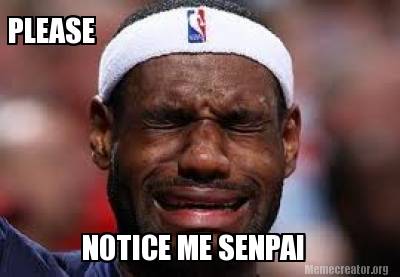 I hate her so much. In a good way.
Neal Adams is a great artist. In fact, that's why I ignore his Odyssey stuff, so I can instead remember how great of an artist he is. He's just not a good write (these days, at least). But man was he really important into making Bats what he is today.
but seriously, odyssey is…uh… so weird.
that picture is almost badass enough to get me interested into giving Naruto another try… almost.
Hell, she's not even a villain once you get to a certain point. But yes, I love her character. Nonon is just great.
Guess who is coming back…
ROBIN RISES: OMEGA
coming this summer. and not only that, but as Batman's hunt for his son takes him to Apokolips, it also sets him at odds with the Justice League as the story continues in… Batman and Robin #33! that's right, Robin is back in the title! While Tomasi didn't confirm that Damian would be the one in the one taking the role of Robin, he did confirm that there will be a Robin for Batman's 75th.