glenngunnerzero
joined Oct 27, 2012
last login Aug 23, 2014
posts 3
comments 780
Recent Activity
Good News We do.
Bad News He's not very frequent on the PKMN forums like he used to be.
Also how you're basically carrying little balls that contain monsters capable of destroying the world somehow.
Can you Wonder Trade it? From what I recall: Pokemon in Event Pokeballs can't be traded without a direct trade. It's why all these requests for Diance and other Event Pokemon is pretty moot through the GTS because AFAIK it can't be traded through the junk channels (GTS/WT.)
Most Event Pokemon are cyclical it's just a matter of waiting long enough, finding the event and getting it before it's expiration date. There's a game for the Wii called Pokemon Ranch which can get you Mew if you max out the ranch. It's just a really expensive Mew at that point though and you need a G4 game and G5 game to transfer those over.
No I would have killed him 2nd round (as he would probably use a endurance band thingy,) he used King's Rock to try to Flinch me repeatedly.
I'm half tempted to put my location as Canada in PGL because Gamestop is such a pain asking you to preorder OR/AS to get the code.
I don't buy games from GS that often unless it's the only place around that has it.
Comment
1 reply
Recommended (1)
Yeah it seemed more like a back of the box trailer than any kind of movie.
I played some PM at SGC last month. That game is something else, I suppose it would take some getting used to. I'm just going to wait for Smash 4 to come out.
I'd be surprised if they didn't. I know Brawl had a color scheme that was the fusion suit, just not the actual suit.
Still Gravity Suit is my suit.
Comment
5 replies
Recommended (1)
GBA Samus' confirmed for alt costumes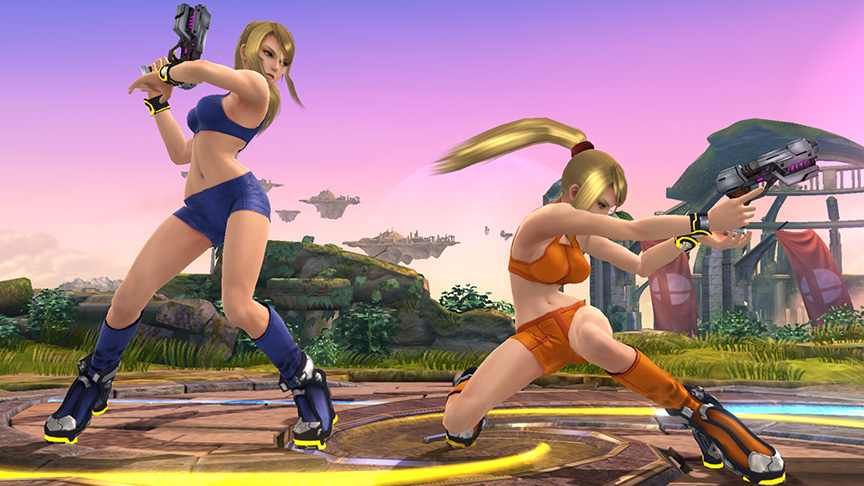 Yeah I think Cob mentioned that. there's some fine print about there being a code for it later from the pgl if you set it for canada.
I once found a shiny Dratini
In the Safari Zone
From Leafgreen
Sayonara Shny Dratini
Comment
1 reply
Recommended (1)
I think it's become 300 word minimum at this point.
I think you're referring to a time capsule but that's pretty awesome.
Comment
1 reply
Recommended (1)
I consider Smogon Talonflame Because without that ability it's largely pointless.
I think I mentioned it before but here's a snippet of the replay where I kicked my friend's pokemon to the ground.
https://www.youtube.com/watch?v=8NH7WOubbGw
There's a bunch of editing stuff in the background because the video is phone quality and I'm not good holding up a video for long.
Comment
1 reply
Recommended (1)
Polygon – Porygon
Kotaku – Slowpoke
Giantbomb – Koffing
What's other game websites presentatives for Pokemon?
Comment
1 reply
Recommended (1)
Pokémon!
Gotta catch 'em all!
Go for Broke just play the newest ones. It's much easier to get into with how exp share works and all the convenience of trading now. The other games require knowing somebody with that generation to play if you're wanting to catch other pokemon and I think while not impossible it's hard to find older copies right now for cheap.