komoesc
joined Jun 10, 2013
last login Dec 10, 2013
posts 1
comments 102
Recent Activity
Nope, will not happen. Impossible to just "jailbreak" the xbox and make it player older game…
lol, you need to hit the books. It's not about a "newer gpu" it's about a completely different CPU instruction set. The Xbox One has to emulate every single process of a 360 game rather then executing it in on the CPU in native code. Have you tried emulating a 360 on a PC, man the graphics card and CPU you need to do that are pretty nice…
It's a remedy game so we don't need to worry about gameplay or story.
I'm pretty sure all of it is actual game play but most of it cut scenes. Like it's all real time I'm saying.
The PS4 controller is completely supported by Windows and only supports games written in the DirectInput library not the Xinput library. If you buy one you'll find a lot of games won't work with it as its not officially supported.
Luckily the official Xbox controllers are dirt cheap and pretty much everything supports it.
I guess if you wait a bit PS4 support will get better, or you can wait for Microsoft to officially support the Xbox One controller but currently the best option is the 360 PC controller. If you already have 360 controllers you can buy a wireless dongle for them.
Who says I don't have a PC? And an Xbox 360, and an Xbox One, and a PS3, and a Wii…
PC's are shit more expensive then consoles which you pay $400 for and last eight years. If you don't constantly upgrade your PC every few years or spend a redic amount on your build gaming just drops off a cliff…
Oh man, the worst is in FIFA when you are playing with really really good people who can shoot and score from 30 yards+ and everytime the keeper gets a touch on the ball it snaps a recording. I swear in a single match it will record something like at least six clips. Play one season of 3-5 games and you end up with a completely clogged Upload…
Comment
1 reply
Recommended (1)
Should I stop? Or should I just keep posting amazing console exclusives that can be played on a $200-500 machine that doesn't need a new graphics card every three years, constant driver updates, poor online (port forwarding, constant port forwarding), battling the framerate dilemma if you didn't spend $300+ on the graphics card alone, poor console ports, Windows updates, Steam Updates, Game Updates, Origin Updates…
Comment
2 replies
Recommended (2)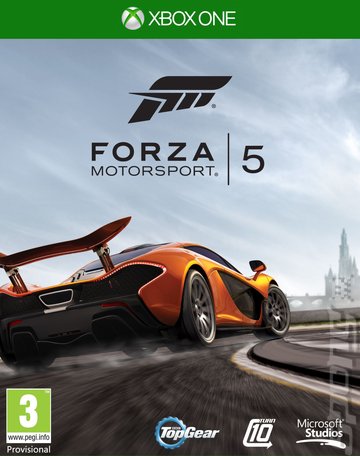 Lol, it's cause you are too used to staring at 1080 and you drop down to 480. It's not pretty…
Comment
1 reply
Recommended (1)
I told people I got the new Xbox and I bought it for Xbox and so on.
It should be
Xbox: Xbox
Xbox 360: X360 or 360
Xbox One: XO
I've been told that it isn't available in Australia for some reason. Are you all located outside Australia?
In Australia today, there was 0% downtime for me. I got mine at about 3pm and used till about half an hour ago (11:30pm)
Trophies give you a sense of achievement, you don't deserve them if you pay for them…
Yes! I can finally view all the achievements that make up my 1100 gamer score! :D
If you expect a Call of Duty game to have good, high res graphics…
You're gonna have a bad time…
I've watched some of the multiplayer action from the updated version after E3 and it looks pretty sick and my friends who work at EB and have been lucky enough to go to the expo and the Microsoft place in Melbourne have said there is nothing to worry about combat wise.
Like the updated version QTEs come in after awesome combat combinations like in Assassin's Creed.
Story wise, it's Ancient Rome, how can you stuff that up?
Even if the game sucks, oh well, risk taken. The bigger risk is I'm buying the console for Quantum Break… :D
So I take it you don't think the game will be any good? I'm also getting FIFA 14 but that's cross platform so I don't really consider an Xbox One launch title.
Lol, I thought you meant the god of war Mars and didn't know what you meant by "the game is headed to war"… Good to see I remember all of the ancient roman history and religion….
I don't get what you mean by "headed to Mors"…
I don't get why people are complaining about the Ryse combat, it is sooo much different from the Assassin's Creed and Batman combat isn't it…
Xbox One has some pretty cool launch titles. I'm getting Forza and Ryse with mine next week.
Don't…Trust…Anyone…
Not your friends, not the randoms, no one…
Ah k, well it's not meant to be a stand alone app. The whole concept of it is, you open it up, pair to your phone and tablet and use either of the two to queue up and send videos to your TV.
So if you don't have a smartphone or tablet this website is pretty much useless.
Judging a websites based on its performance on an eight year old machine which wasn't designed to browse the web is not good.
That's a good sign then. Mean's it's just a software fix to get external hdds supported fully!