psycoking
joined Oct 29, 2012
last login Dec 11, 2013
posts 6
comments 273
Recent Activity
Comment
1 reply
Recommended (1)
…oddly coincidental…Like I have some kind of literary twin in some other part of the world. Which one of us is the evil one?
Anyway, I'm getting no where with A Memory of Light. I'm thinking of reading the Song of Ice and Fire books first, since I really want to read the books before I watch any more of the TV series (just started season 2), followed by the Witcher books, and then start over with The Wheel of Time series.
That's only 23 books. See you all sometime next year.
Soul of the Fire is the worst book in the series. I kept reading the later books, hoping that the series would pick up again. Sadly Goodkind kept trying to turn the series into some kind of social commentary, only his points were often confusing and contradictory. You picked a good quitting point.
I just started reading this: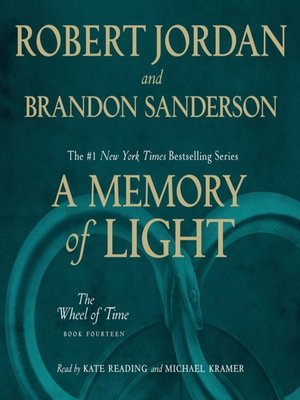 I bought it when it came out about a year ago, but I never got around to reading it, despite the fact that I had just finished reading the other books in the series about two months prior to it's release. I always have trouble starting and ending large endeavors; at first I hesitate to enter a large time commitment, in the end I hesitate to see something I love come to an end.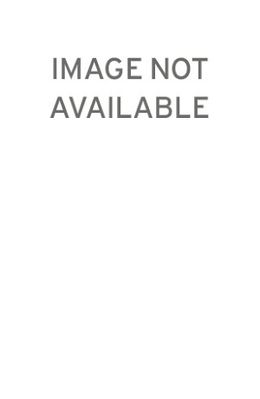 But I just bought the Song of Ice and Fire quintet, and I figured I should wrap Wheel of Time up before starting another series. Unfortunately, I'm still on the Prologue and I'm starting to come down with a case of RPGitis. I've been away from it for so long that I'm thinking of just starting over from the beginning :(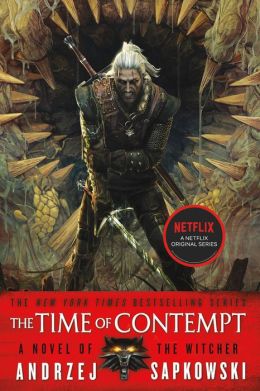 Anyway, after Wheel of Time and Ice and Fire I plan on picking up the latest Witcher novel and reading that series over again.
PS. To anybody thinking about it, don't waste your time with The Sword of Truth. In my opinion that series takes a dive after Temple of the Winds (Book 4), though some say sooner. No one should read past the point they realize the bad guy is communism.
PS4 has no backwards compatibility right now. There is a plan to implement bc through streaming in the future, though if/when/how that will work is unknown to anyone out side of Sony right now. If we're lucky we might see PSX or PS2 emulation on the PS4 someday – emulators exist on other x86 based systems afterall – but Sony has promised nothing in that direction.
Some PSN titles are being ported over though. Flower, Flow, Sound Shapes, and Escape Plan are getting PS4 releases. Probably a few others will follow, but most games probably won't get ports.
Long story short, when it comes to older PS games, we're all just playing a game of wait and see.
You can disable automatic renewal either from your ps3/4 or using a web browser on your pc. There is a setting called "automatic funding" or something under the wallet section of account management. I don't remember the specifics. Just google how to disable automatic renewal.
I'd say start with one of the SNES ones, as they'll give you an idea of the classic roots of the series and arguably represent the series at its high point. The NES games aren't as accessible, so starting with them might turn you off if you are new to classic turn based JRPGs.
FFIV would be a good place to start. Easily accessible, good story, and the character customization doesn't get too complex in this one. Of course I'm a bit biased here since FFIV was the first final fantasy I played.
FFVI is the best of the SNES games, and arguably the best of the series. It wouldn't hurt to start their either.
If you are looking for a more modern (3D) game. FFX is a good game. It's incredibly linear and forgoes the classic world map though. Though if you want to start with that one it's probably best if you wait for the HD remake to come out rather than purchase a copy of the PS2 version right now.
I haven't played too much of FFXII, but what I have played felt like a good modernization of some of the classic series concepts. The game is still turned based, but you can use "gambits" to automate some actions. And the world map has been replaced by large open zones you can run around in, which I feel is the modern equivalent of that concept.
Sadly, I missed the PSX games, so I really can't say anything about them.
tldr; start with FFIV or FFVI.
I was also going to recommend that you try to fix it, but if you don't want to or can't get it to work again then you should sell it on eBay as-is to get a little more seed money for the PS4. I've never sold an as-is PS3 before (sold plenty of broken 360s though) but seeing as you have one of the older backwards compatible models, I figure you should at least be able to get $50 out of it.
I figured it out. I needed to add *.sbnation.com to my whitelist.
Please ignore. thought you were responding to someone else.
I played the Knack demo at my local Fry's. It was piss poor and wasn't doing the game any favors. Personally, I'm enjoying the actual game quite a lot, though considering the poor reviews it's been getting ymmv.
Anybody else have their ps4 freeze on them? It happened to me once in the system menu. My brother didn't know how to turn it off, so he left it on and switched to cable. About 20 min later, we switch back to the PS4 and it was frozen. No inputs worked. Holding down power didn't work. I had to unplug it from the back. I think it over heated; it was hot and it's in kinda a small space right now. Has anyone else had this happen to them? It only happened once and I've had no other problems, but still not a good sign for this to be happening so soon in the systems life.