Salias
joined Oct 18, 2012
last login Sep 01, 2014
posts 134
comments 6544
Network engineer, game design hobbyist, and consumer of cake.
Finest Quality
APPLES
Delicately sliced and dried
Recent Activity
I've to decide if I'm going to stick with AU or migrate to US. Right now I've an EU 3DS XL and my wife has a US 3DS
Yep.
I think I'm acclimating to Sydney climate. 8C is bloody cold now and I grew up in a climate where it was consistently below freezing during the winter.
I've decided New 3DS is completely forgiven if SNES, etc. titles on 3DS virtual console.
More like it's September already. Why is it warm today and cold tomorrow.
Personally, I don't think the risk is as large as it is in EVE or UO. There isn't full loot in PvP, so dying does not run the risk of loosing all your gear\ship\etc. (this type of system does not work well with level-progression games). I'm not sure what they've settled on so far, but there was discussion on percentage of a trade pack the looter gets after they steal a trade pack from another player. AFAIK it's not 100% (was 50/50 at one point, iirc). So it's unlikely we'll hear epic tales equivalent to those that happen in 0.0 sec.
Pfft, spooky, it totally met the target videos. On PC. If you edit the files disabling those features.
Mechanics-wise, ArcheAge is pretty much EQ\WoW style mechanics with a RIFT style class system. What sets it apart is things like the player-driven criminal\trial\prison system, owning plots of land in the actual world, and actual risk in things like trade.
There's three factions: Nuia, Haranya, and Pirate. You can only initially start out in either of the first two and they're race locked. Pirates are sort of the free-for-all faction and isn't race locked.
I definitely agree with this and I think you're right. I seem to recall recommends have an indication in an earlier iteration.
Agreed! I discovered Orbital many many years ago listening to SomaFM.
Well it could always be weaponised…
Orbital as in The Box, Orbital?
Hah, I disliked durian before I moved here. My in-laws are Viet, so I've been exposed to it… for like 9 years now. My stance hasn't changed and it's turned into a game of trying to trick me into eating things with durian in it.
You can't hide that smell.
No worries if you don't get around to it.
Pretty much the reason I can never get into VNs
I guess if you don't tell me by the time I get my next paycheck, I'll probably just order it anyways. Looking at picking up WWHD, Pikmin3, and Deception IV on the next order.
Tell me if Deception IV is good or not so I can order it for PS3.
So what you're telling me is my olfactory senses cannot be beaten? :P
I can't stand the smell or the flavour, haha. :P
"If you're sending armed men into someone house, you are putting them at mortal risk. F*** that."
Yep. I'd rather see a court order forbidding them from playing online games, video games entirely, or whatever it is they do that triggered them to think swatting someone was a good idea.
Then when they break the court order, it's no longer a "mistake" and they can eat a felony charge for the rest of their life.
I could swear this was around when phreaking, BBS, etc. were around, but only started getting big media coverage in the mid 2000s.
I agree, though, anyone doing this should suffer the full extent of the law.
Ah yeah, I see what you're saying now. That would like be around mid sternum for me (the separate leads are lengthy as well).
They're Shure e2c headphones. They're actually about 10 years old now, haha…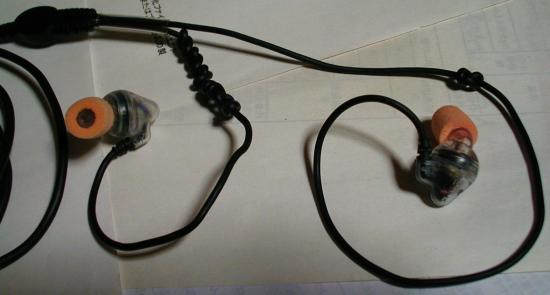 This may illustrate what I mean in terms of length.
Ah, we get them fresh here. I find the frozen stuff still smells strongly, but not as potent.
You'll also find them in cakes and stuff… So going to a Viet birthday party is always a matter of sniffing the cake before eating it… I got fooled once. NEVER AGAIN.
I still also think durian can double as a weapon with a stick attached.
That works too!
I live in an a suburb of Sydney that have a big Vietnamese community. I can be walking to the train station or something and smell durian, but have no idea who is cutting it up.
"Smells like hell, tastes like heaven"
More like smells like crap, tastes like hurrrrrrrrrrrrg.
We can't edit comments. Only destroy them.