solowing
joined Oct 25, 2012
last login Sep 01, 2014
posts 8
comments 3858
I like to go fast. I also do the Plightcast every now and then.
PS: It's strange to me that you guys capitalize my name, considering I don't.
Recent Activity
The one involving the girl's academy?
That's an underrated film.
Comment
1 reply
Recommended (1)
I'll watch it. Though it'd be nice if we got more HotD material instead.
Comment
2 replies
Recommended (1)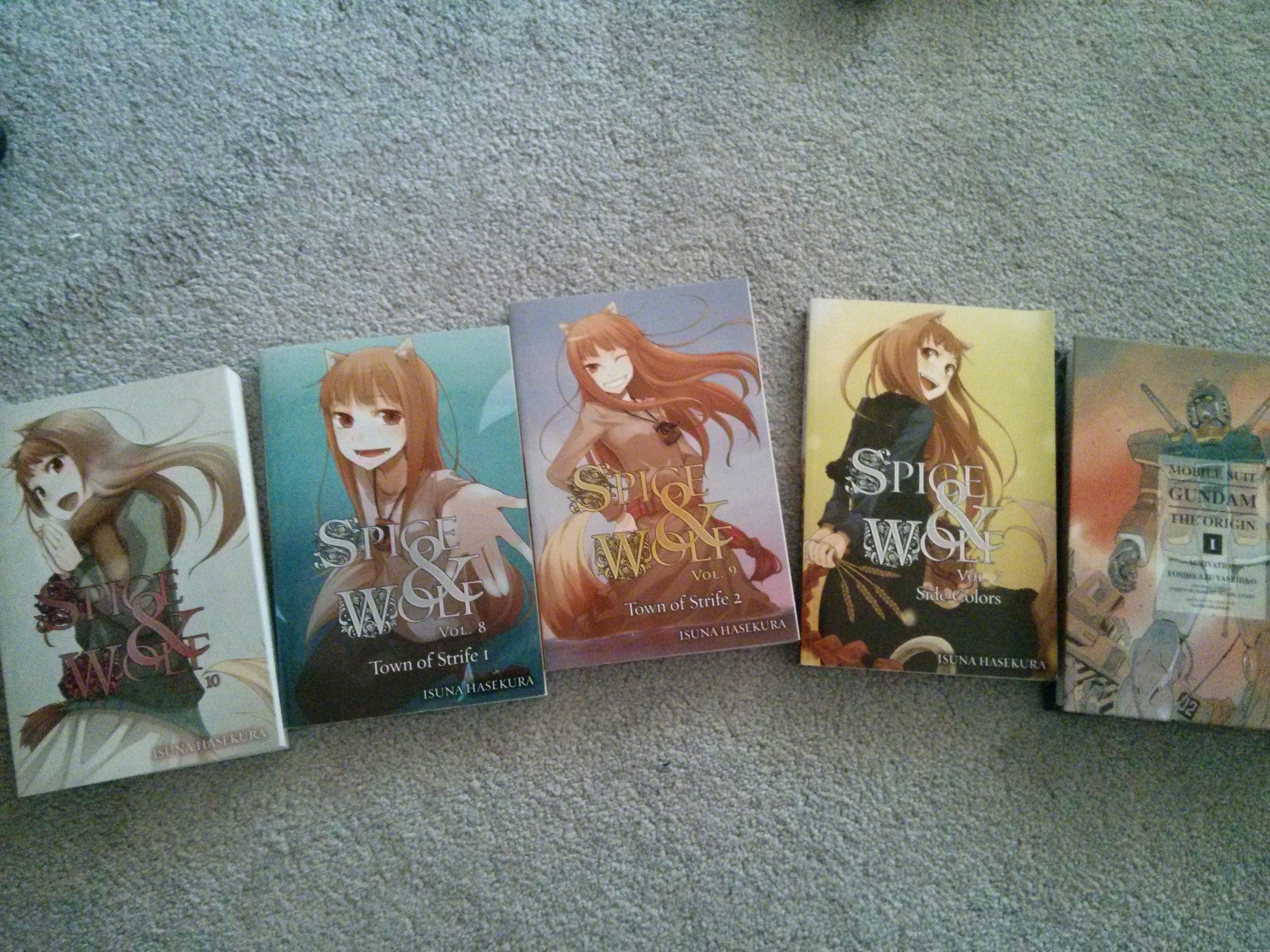 Took an extraordinarily long time, but I finally got my books in from RightStuf. I guess I'm just spoiled by Amazon's apparent logistical prowess.
Anyway, now I have enough Holo to get me through the end of the year!
I am aware of it but I haven't seen it.
It's one of those weird translations.
Engaged to the Unidentified.
Comment
1 reply
Recommended (1)
Such is Brother Prinny's way.
Is that the Kotobukiya one? I have the Flash one, it's nice.
From you of all people that's an interesting thing to hear.
I think you have enough to watch.
He really has. I'm proud of him.
I've heard really good stuff about Red Son.
He's still technically right.
Eh. Just means more exposure for good shows.
Are we obligated to mention it in every conversation about the franchise for some reason?
How is the manga compared to the anime?
Gotta say, I appreciate you guys trying so hard for Holo.
Just because it doesn't fill out entire bookcases doesn't make it tiny. Not in my book, anyway.
Comment
8 replies
Recommended (2)
Well today was my birthday so I was out getting drunk all day. That's my excuse and I'm sticking with it.