sum_guy
joined Oct 30, 2012
last login Jul 24, 2014
posts 2
comments 6869
Just sum kind of guy. Nothing integral about that.
Recent Activity
One thing that is great about Smash Bros is how easy it is to pick it up and play. few buttons for decent damage and combos vs traditional fighting games requiring specific strings of moves at rapid intervals…
One of the songs made me second guess with the lyrical content.
Wait how can you screenshot and maintain a gif ?
Brother had the GBC game and I was obsessed with getting all the words. Truth be told it was a fun game. Also, never did know Hamtaros gender due to the song and curtsy at the end…..
Yeah against friends I'll do okay with most matches coming to a really close round.
Doesn't the ps3 one work on it?
Yeah what is it I own the ultimate edition on ps3 as bought that version more or less the week it came out. Used the 10$ upgrade code for the ps4 version for when I do get the console (almost got it sooner but the Wuu pulled me in) and just bought the vita version on Tuesday for more mobile fun.
My typical range of Characters:
Zatanna, Green Lantern, Batgirl, Nightwing, Flash and Deathstroke.
So am I in all honesty but I feel better at this than UMVC3.
Neither do I just find it funny that they're doing one day shipping from BC to my address when the first package came from like 30km tops.
Yup. Even I took advantage of that deal :D
Yup. many people tend to pick Harley. I'm trying to master Zatanna herself as she's arguably one of my favourite DC characters but tragically underused (hell, its most of the reason I read Justice League Dark since they cancelled her line near the new 52 reboot)
Yup, Kids WB access was amazing with Jackie Chan adventures, Static Shock, Xaolin Showdown and often the newer episodes of Yugioh; plus Fox kids had Digimon and Power Rangers.
 But same boat as Cobie, YTV made me watch DBZ which was the show to watch back then and the local video rental store would sometimes have vhs cassettes available to rent so my dad and I would both watch them as even he was sorta impressed by it. Inyuasha, Full Metal Alchemist, Pokemon, Sailor Moon in early mornings (and even Hamtaro) I tried to get into Yu Yu but never caught on and Toonami wasn't regular for me so never got to appreciate Cowboy Bebop.
Then around middle school is when subbed anime was a thing and sites like Crunchyroll was a big deal. I remember watching the live action version of Death Note at a friends and we were like what is this its interesting… (partly because friends older brother kept lying saying yeah man its Batman with him actually subbing a line himself saying "I'm Batman Bitch" . And yeah….
So just for fun decided to check my tracking status for my replacement copy of Metal Gear Solid Legacy. It has one day shipping and delivery right?
Turns out the thing is shipping from British Columbia by UPS! WHAT? That's an over 4000km drive :o But hey whatever, so long as I get a game with the codes and Artbook I'll be happy.
So i was doing some battle maison and Jolteon just wrecked my team. Probably would've had it if my ageislash wasn't paralyzed and failed to perform.
Cause shes a mage I've seen stories of her expanding all parts of her body. This one turns out to be a "spell gone wrong" but often its big plot big backstory.
Or bellies right Rhyz?
There getting the vibe slowly back though. I mean the moment where Peter was geeking out about being back on the Avengers and telling everyone how he is Peter and not Doc Ock while everyone is reminding him the the bigger matter at hand? Priceless.
I hear this and all that comes to mind is:
Boobs
Butt
Boots
Belly Buttons
I found it "passable" the other Justice League film that was simultaneously released on video was worse. However, there was just something lacking from this.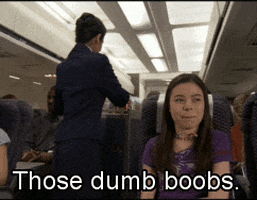 Either that or use the blue ducktape Under the armour on the sides to make that blue paneling
What I have so far (though I made some bracelets)

The model template:

Hmm so realized my Charizard Knight armour is a bit shorter than I though in the front. Ended up using my ebay refund from the controller to buy an orange compression shirt to sorta blend it all together. Maybe Ill make a blue Ducktape belt or something to help spread things out…
That actually looked badass :O
I think he's part of the Justice League of America founded by Waller along with Green Arrow, Captain Atom and a couple of others.
Okay, so only 10 more levels to max level 3/6 pokemon for my team and only 4 more levels to go for the for 1/6.
Also, I've been having thoughts that if I were to get ORAS I feel like I should go digital as it just seems easier than swapping cartridges only bummer is if the SD card fails game is gone and the box art is always cool and spiffy.