zombie711
joined Oct 28, 2012
last login Apr 18, 2014
posts 15
comments 5746
Recent Activity
So Batman & Son was decent.
That's the part where you realise this isn't going to be like any normal anime.
Comment
3 replies
Recommended (4)
Hope your all having a Good Friday!
#catholicjokefollowup
Comment
1 reply
Recommended (9)
Tomorrow seems like it will be good.
#catholicjoke
Geeze guys I'm gone for like a few hours and all the conversation occurs.
So quick note read secret avengers.
Man I should really read spider-man 2099
Comment
1 reply
Recommended (1)
Wreck it Ralph is really over rated.
Comment
1 reply
Recommended (2)
You cant tell but Im giving you the stink eye.
Quick, ban Lulz before he can stop you! Be the champion of polygon that ushers in a revolution!
I have a big soft spot for the Secret of Kells.
yeah thats what I ment. European 2D animated films come out every year. No one ever pays attention to them because unlike American and Japanese films, there isnt a huge company advertising them.
Tumblr has these weird sub fandoms that make storys up by combining gifs of different shows, and we end up with super wholock (Super Natural, Sherlock, Doctor Who) and rise of the tangled brave dragons (How to train your Dragon, Brave, Tangled, Rise of the Gaurdians). It seem however that frozen will soon be joining the later of these sub fandoms.
Yeah but I love the UK weather. Its one of the few things I have always loved about this country ever since I moved here.
We've had spring weather since like a month before we were suppose to and had like only 1 day of snow in all of Winter.
I yes the thing I dont miss about the east coast. The weather.
Well yeah but nothing in Smash is practical. We got a plumber in overalls fight a girl in a night gown and another in a ballroom dress, and another guy in a tunic.
Comment
4 replies
Recommended (4)
So I posted on one site that I dont think the heel on Zero Suit Samus are sexist or sexualize & degrade the character, especially since its not the first time she's worn heels and this game has no story mode.
I was call ignorant and misogynistic.
On a different site I posted how I hate Mark Millar and his terrible comics.
I was told to go crawl back to my Social Justice Blog.
In conclusion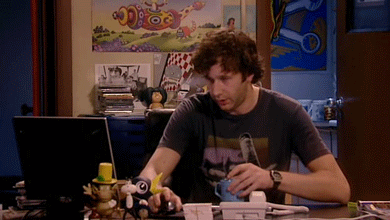 yeah but thats like 1 game all year.
X-men dont get tie-in anymore.
Batman doesnt get tie-ins
Superman doesnt get tie-in
All the MCU films dont get tie-ins
and thats just Superhero films. I cant remember the last movie tie-in to a non superhero film.
Anyone notice how video game movie tie-ins pretty much dont exist anymore?
Comment
3 replies
Recommended (3)
Oh I totally forgot to mention I finally got around to finishing Ocean at the end of the Lane.
Really the reason I bought it was because I had just read Death: The High Cost of Living and American Gods back to back for the first time and was on a Neil Gaimen streak. Plus it was autographed by him.
Unfortunetly the book was pretty uneventful for the first half and even when magic starts showing up none of it is really given any explanations of how it works or whats what. But its got a good ending.
Comment
1 reply
Recommended (2)
Hey there, Mystique. Whatcha doin'?


…okay, carry on.