T-Mobile is trying to appeal to a new generation of streamers.
During an event on Tuesday, the cellphone carrier announced it would be launching a new platform called Binge On that would allow T-Mobile users to stream from a variety of apps, including Netflix and Hulu, without having to worry about using up their data.
According to The Verge, Binge On is the next step for the provider following its Music Freedom initiative, which allowed subscribers to use music streaming apps like Spotify and Apple Music without having to worry about mass data consumption.
During a livestream of the event, T-Mobile announced that they would be changing the data plans available to subscribers, providing even higher data plan packages.
FROM THE VERGE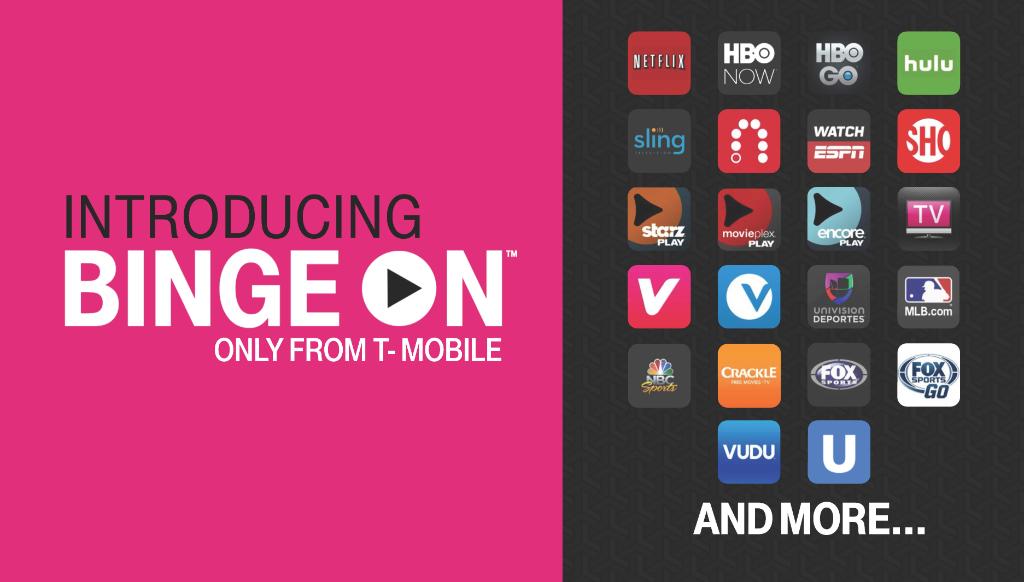 T-Mobile's Binge On
The company also unveiled its first two television spots for the new service, which featured the new face of the brand, Breaking Bad's Aaron Paul.
Included in the new Binge On package are apps like the aforementioned Netflix and Hulu, alongside Vevo, Showtime, HBO Now and sports streaming apps like MLB TV and Fox Sports Go. The company also announced that while YouTube wasn't available as part of the service just yet, it was certainly a possibility down the road.
The service will be available to all T-Mobile users who have added data plans on their services one week from Friday.